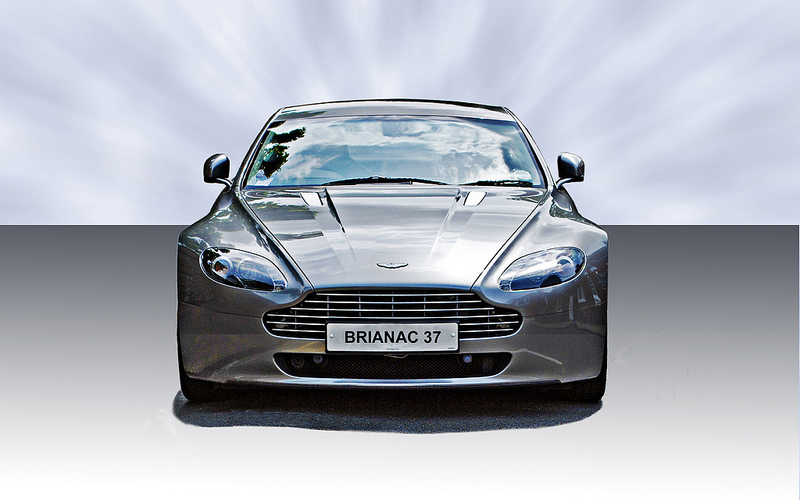 It was recently revealed that a 1964 Aston Martin DB5 is going to be sold at a starting price of £150,000 in May, as part of a Bonhams auction in Buckhingamshire. With these cars usually selling for over £320,000, it's safe to say that the final price will eventually be much higher. But is it reasonable to pay as much as that for a 48-year old vehicle? Let's try to find out what makes a DB5 worth its bucks.
The legend started with Goldfinger in 1964. The 60's were notably a glorious decade for everything British, from the Beatles to that unforgettable 1966 World Cup. The timeless style of that age relives completely in this magic Aston Martin, but it is not to be forgotten how, at the core of the model, is an Italian design developed by Milan's Carrozzeria Touring.
The Italian flair paired up with solid British engineering meant that DB5 is not just a model to please movie fanatics. Yet it never shied away from building a reputation for being a car that's out of the ordinary. With the Bond version including an ejector seat and threatening tire-slashers, the DB5 took on an exotic aura.
The engine did the rest: built in aluminium, it delivers 282 bhp with its four litres and five-speed transmission, for a truly magnificent noise which only 1960's Aston Martins would give you the privilege to listen. Also relying on classy details such as a full leather trim, electric windows and wool pile carpets, the DB5 makes for the most embracing of driving experiences.
What matters the most to collectors, however, it's the car's uniqueness: considering it was produced in only 1,023 units, driving one around means that everyone along its path will stop for a second and admire its legendary lines. More than any other reason, that alone explains why those who can afford it don't mind shopping for it on websites like Car Sales and spending a fortune on a DB5.
This guest post was submitted by A.A.
[Image: brianac37]