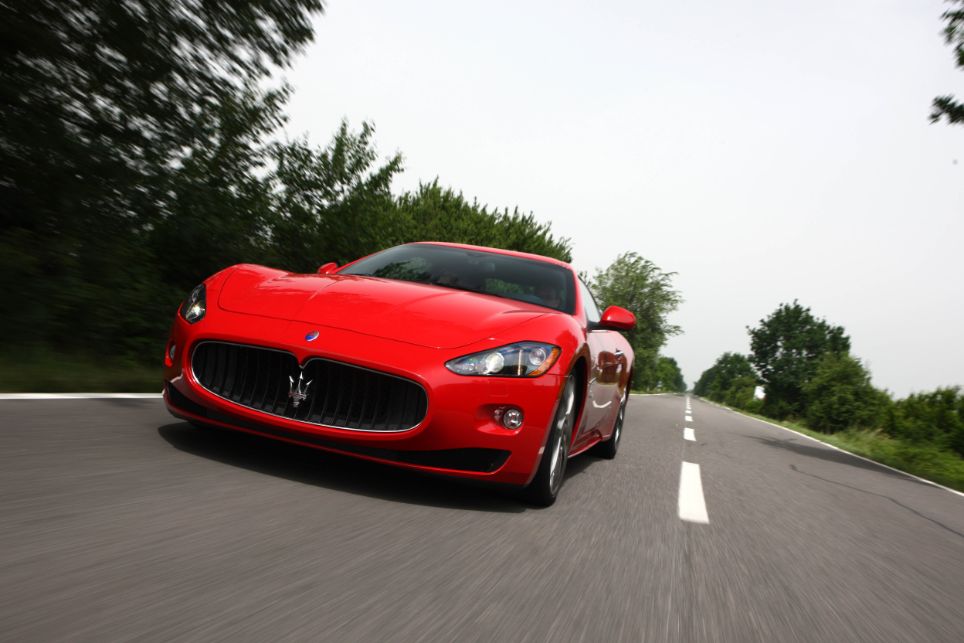 Maserati isn't usually the first name that pops into people's minds when you start talking about driving courses. More pure sports car manufacturers such as Porsche, Ferrari, or Lamborghini typically top most people's lists.
Maserati, though, is offering some incredible programs for 2013, largely centered around track time and getting to put their fine luxury sports cars through their paces. Here are a few of the programs they offer:
GT 1 Day Driving Course – One day of full immersion on the track: performance, skills and thrills.

GT 2 Day Driving Course – Two days of thrills on the track guided by expert Maserati drivers.
High Performance Driving Course – Master High Performance: the PhD in high-speed track driving.
Italian Lifestyle Experience Driving Course – The spellbinding beauty of Italy and the thrill of the racetrack.
The last one is the one that has me most intrigued. I love the idea of having the best of both worlds: dedicated track time, with down time spent meandering through the Italian countryside.
One of the things on my list to do at some point is drive some portion of the Italian coast in a Ferrari. There have been a couple of movies that have depicted this and I dream about those scenes and someday living them first hand.
The Maserati Italian Lifestyle Experience is geared toward couples (after all, who would want to spend a weekend like this alone!) who share a passion for ultimate road trips like this. Maserati has packed the experience with everything you could want, including special attention being paid to fine dining.
The exclusive course-event featuring Italy's most famous, glamorous characteristics: luxury, art, fashion and, of course, the racing spirit. An innovative project, which allows enthusiasts and their companions to live the concept of "Italian Style" in a thrilling, absolutely exclusive way.

The locations chosen for the event are two cities rich in history, Florence (the "cradle of the Renaissance", a UNESCO heritage site, and Parma (official headquarters of the Master Maserati programme and famous as the home of fine cuisine). Here, participants will have the opportunity to enjoy a splendid alternation of circuit sessions and the exclusive activities organised by the Maserati team.

A five-star programme, conceived to appeal in full both to the driver and his travelling companion. A wonderful experience to be lived as a couple, with privileged access to the exceptional best this wonderful area has to offer.
Tell me…Who doesn't want to drive through Tuscany in a Maserati!!!
Cost is € 4,890 for the driver and € 1,290 for the companion.
Now if I can just get the Mrs. to agree we need to do this!
[Source & Image: Maserati.com]