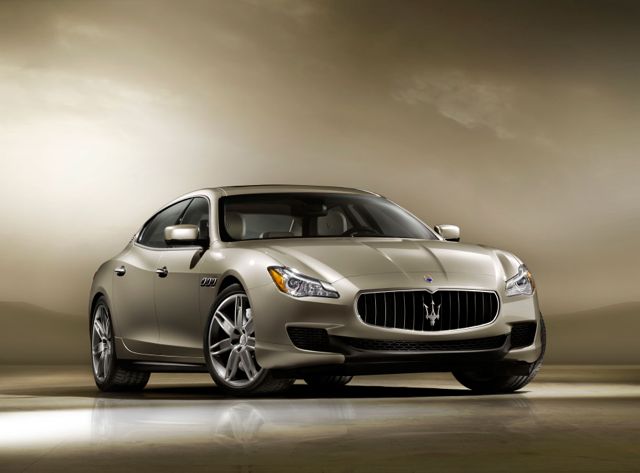 2013 promises to be one heck of a year! Just came across some fresh images of the Maserati Quattroporte. Redesigned for the new year, Maserati has tightened up the design a bit and is taking aim right at the Porsche Panamera.
The Quattroporte is in it's 6th iteration, carrying a hand built engine produced by Ferrari that is good for as much as 523 hp from the twin-turbo V-8. 0 to 60 mph times in the 4.7 second range and a top speed of 191 mph. A V-6 version will also be available for those wanting to save a few bucks at the pump.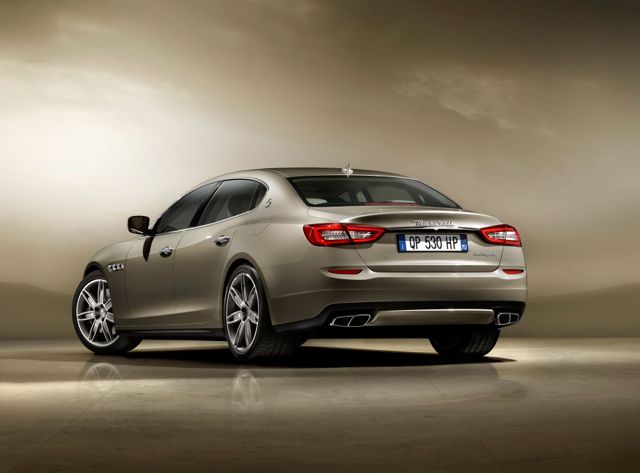 A couple of cool features of the new car include a new Skyhook suspension with adjustable dampers, a rear multilink setup and front control arms. Also, to provide optimal feel from the steering wheel, the new Quattroporte employs a speed sensitive hydraulic setup courtesy of TRW.
Price is anticipated to be around $190,000. Maserati is shooting to sell 50,000 units (across all models) by 2015. That's a pretty lofty goal for the company.
I've long loved Maserati and the Quattroporte has been on my list to own for quite some time. It's one of the ultimate European luxury sedans in my opinion. One of the elements that really does it for me is the interior. Same for the Aston Martin. I'd love to climb into a car like this every day for whatever time my journey that day takes me:

I also like the somewhat understated looks. Some of the classy things I enjoy (cars, pens, watches, etc) are the ones that the average person doesn't realize are something special. I think the Maserati Quattroporte, and especially this new iteration, falls squarely into that camp. I would venture to guess most people might think it's something unique, but not be sure, and really have no clue what it was.
Can't wait to see this one in person!
[Source & Images: Maserati.com]