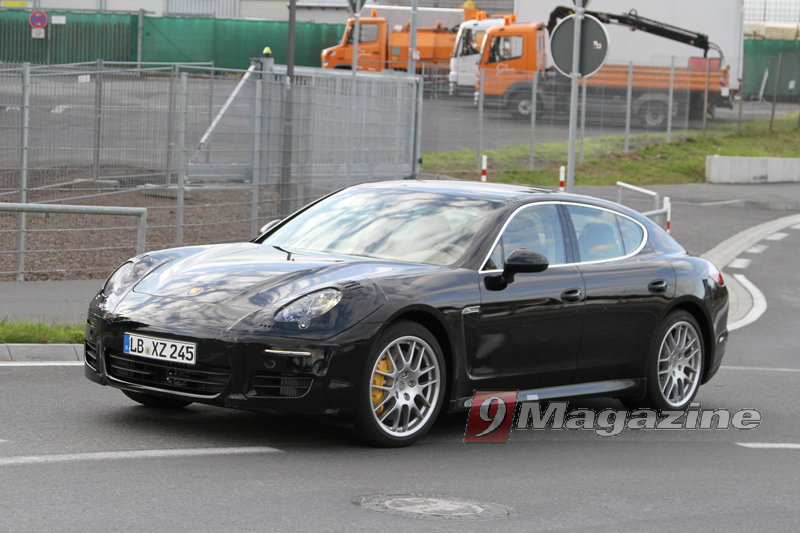 9 Magazine posted spy shots yesterday of the new Porsche Panamera testing on the Nürburgring. Based on the shots, it looks like the Panamera will get a facelift, similar to the look of the new Porsche 911 that was officially announced last week.
My first thought when seeing these was, "Already?!" Doesn't seem like the Panamera should be due for a facelift yet, but I guess it has been nearly two and a half years since it was first announced at the Shanghai Auto Show. My how time flies.
Check out all of the shots on the 9 Magazine web site here: SPIED: New Panamera Testing Around Nürburgring.
[Source & Image: 9 Magazine]