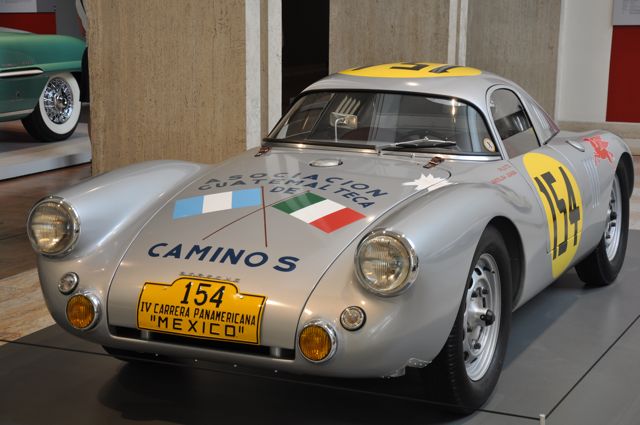 Today I finally made it down to an exhibit at the Portland Art Museum that's been in place for several months now called Allure of the Automobile. Scheduled to be dismantled this coming Sunday, September 11th, I barely made it in time.
The exhibit features 16 cars dated between 1930 and the mid 1960s. One of the most notable vehicles is front and center as soon as you enter the museum. It's a 1957 Jaguar XK-SS Roadster once owned by the King of Cool, Steve McQueen.
Course my attention was quickly diverted from the Jag to the Porsche 550 Prototype, one of the primary reasons I plunked down $15 to visit the exhibit.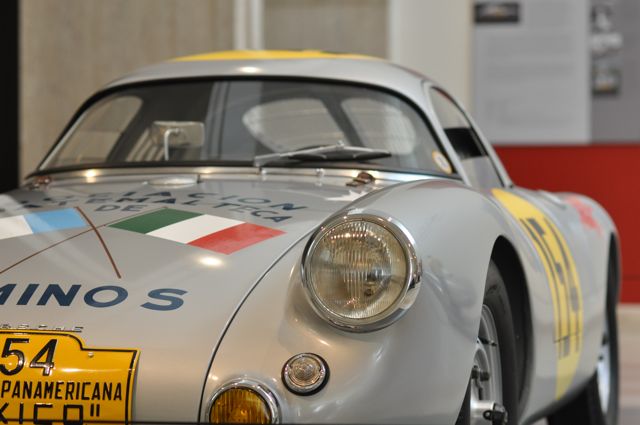 The Porsche 550 Prototype is the first of two 550 prototypes built and is the first race car built by Porsche. The company's wild success in the racing arena, and resulting sports car market, began with this car. The first 550 completed for competition in 1953, after just a year of development which started in 1952, won in it's initial outing.
That same year, the two Porsche 550 Prototypes, 550-01 and 550-02, ran neck and neck for the entire 24 hours of Le Mans, crossing the finish line at the same interval at which they had started. Le Mans scoring officials awarded the win to 550-02.
The end of the racing season brought a relocation for the cars to Mexico where they raced in the 1954 La Carrera Panamericana. After that, the cars vanished with only 550-01 resurfacing years later in a Mexican warehouse.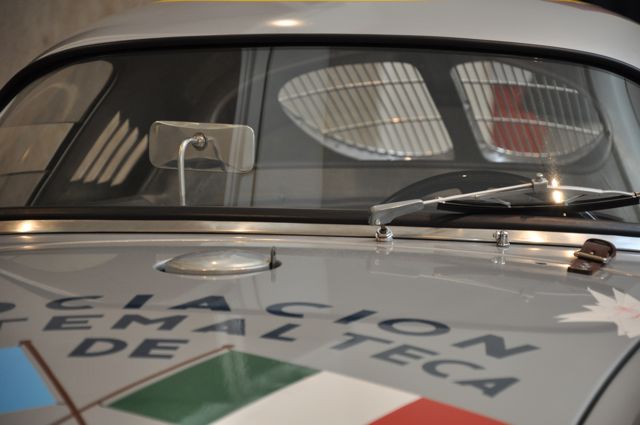 This is one gorgeous car. I spent quite a bit of time walking around the car, taking note of the lines and different little features. I found the interior particularly fascinating. In true racing fashion, it's sparse with the important gauges and controls within easy reach. Notice the open side and rear vents. Some serious engine noise…and heat!
The rear of the car is a work of art and classic Porsche for the period. I love the round bulging tail lights and centered dual exhaust pipes.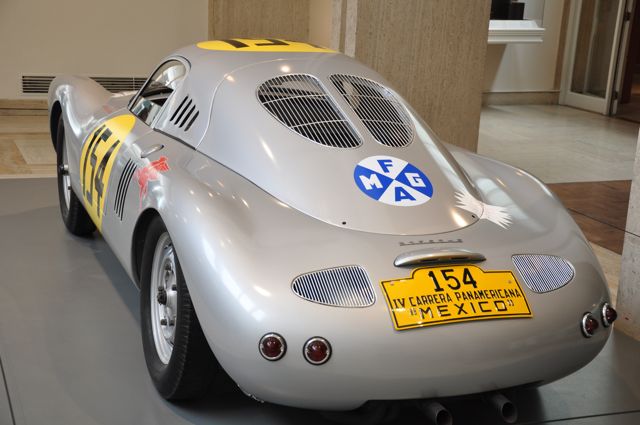 A few interesting specs about the Porsche 550 Prototype:
Engine type is a 91.5-cid, 8-valve, OHV air-cooled flat-4
Produces 98 hp at 6,000 rpm
Top speed is 125 mph, with both prototypes reaching 124 mph during practice sessions at Le Mans in 1953
4-speed manual transmission
Both cars were raced with and without the removable hardtop
If you haven't been to the Allure of the Automobile yet, and you're in the Portland area, definitely make it over there before they close it down. It's a chance to see first hand some amazing cars that helped shape automotive history.