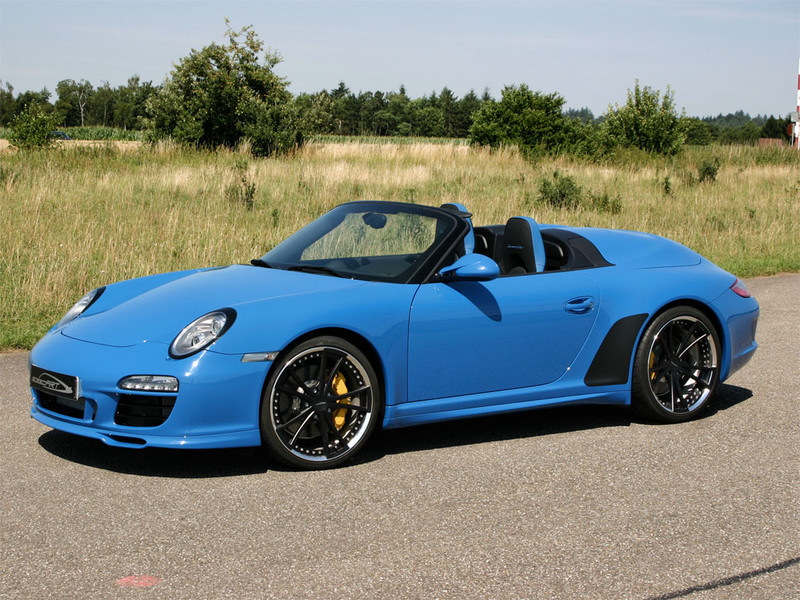 For me, the Speedster models represent one of the most desirable variations of the 911 series. I've always loved these current Speedsters Porsche releases every few years. I can't say that I can imagine improving on what Porsche has put together in the Speedster model.
SpeedArt has attempted to do just that, though. They put together a package that increases the output as well some updated wheels. Nothing crazy, but some tasteful, as well as useful, modifications for those looking to differentiate their Porsche 911 Speedster from…uh…the rest, I guess.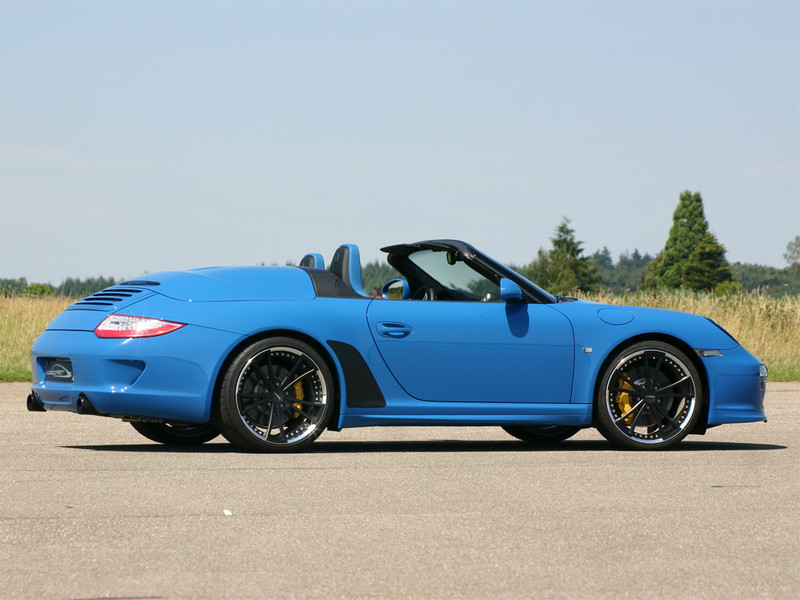 Power is increased 22 hp through the use of a new exhaust system, a Motronic update, 200 cell sport catalysts and sport air filters. The wheels are the exterior modification moving to 20″ LSC-FORGED wheels.
I have to say I really like those wheels. Especially set against the bright blue exterior color. A gorgeous looking car.
[Source & Images: SpeedArt]