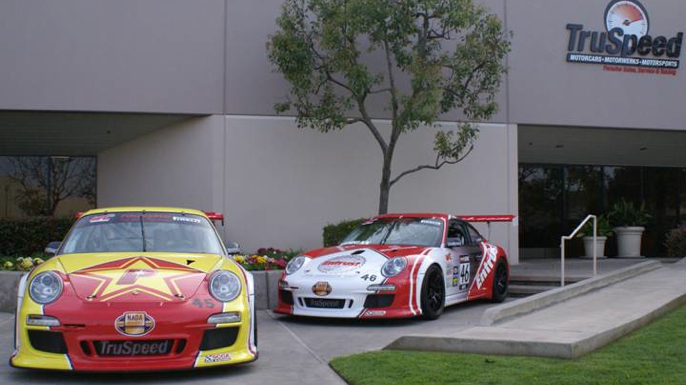 James O. and I recently had the opportunity to talk with Charles Morgan, the owner of the #45 PrivacyStar car driven by none other than Patrick Long in the Pirelli World Challenge Series. Morgan also owns TrueSpeed, a company focused on the sales and servicing of Porsches, with a relatively new racing division.
For those who don't know (like me), the Pirelli World Challenge is in it's 22nd season and is North America's top production car-based racing championship. It's divided into three different categories: World Challenge GT, World Challenge GTS, and World Challenge Touring Car. Each race gets underway with standing start, adrenaline pumping action and world-class drivers. The Pirelli World Challenge features cars from the world's most popular manufacturers, who prep race versions of the cars driven on the streets. Sanctioned by SCCA Pro Racing, the series races at North America's premier road and temporary street courses.
Of course the PrivacyStar team is thrilled to have secured Patrick Long to drive the car with free time in his schedule amazingly matching up with the World Challenge races this year.
Charles has a unique perspective on the series as well as a deep understanding of racing. Here are a few snippets from our time with him.
PP: Why race Porsches? What's special about the brand that makes you want to put them on the track?
CM: Regardless of whether or not you like German cars, they design and engineer some amazing stuff. It's really simple. I've run lots of times around the 24 Hours of Daytona and I always noted who was always running at the end. The Porsche 911 was still tootling around at the end of the race while everyone else was falling apart. Even though I was involved with GM and we ran a little bit of everything including a Ferrari one time, I was always very impressed with the engineering and specifically the reliability of Porsches. So when Rob (Morgan's son) became more and more involved in the Porsche business, we decided to take up racing Porsches.
PP: How much different are the cars you're running vs. what someone could order from their local Porsche dealership?
CM: One of the first things to remember is performance has to do with how much grip you've got and overall handling. It has to do with power to weight ratio. The biggest single difference between at street car and a race car are race tires. The grip level under braking that we get with race tires. Our car approaches two G's under maximum braking. We saw a 10 second per lap difference on a two minute lap with Pirelli's vs. the Toyo's we used last year, and it's all in cornering speed. The cornering speeds are dramatically higher. What you feel in the race car vs. the street car are dramatically higher cornering loads that you can achieve in the race car, along with higher braking efficiency due to the race tires. The other big thing you feel is the lack of weight holding you back. With the race cars dropping about 300 to 400 pounds, in addition to a little bit better horsepower because you have racing exhaust on it, you notice some difference in the speed and handling of the car. If you took a Porsche GT3 that is just "out of the box", bolted race tires on it, and took it to the track, it wouldn't feel that much different than the race car.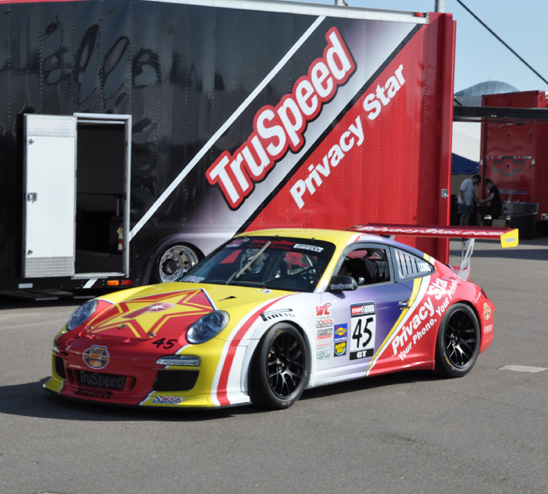 PP: What's one Porsche that would love to own, or one that would top your list of favorite Porsches of all time?
CM: I'll have to think about that for a second. I think the #1 would have to be a 908 becuase I thought it was such an advanced car. I don't think I'd have been bright enough to drive it. I saw those cars when they first came out in 1968, and I was just blown away by the technology on those things. I was always, and still am, into the lightweight, high performance cars.
A big thanks to Charles Morgan for taking the time to talk racing with us!