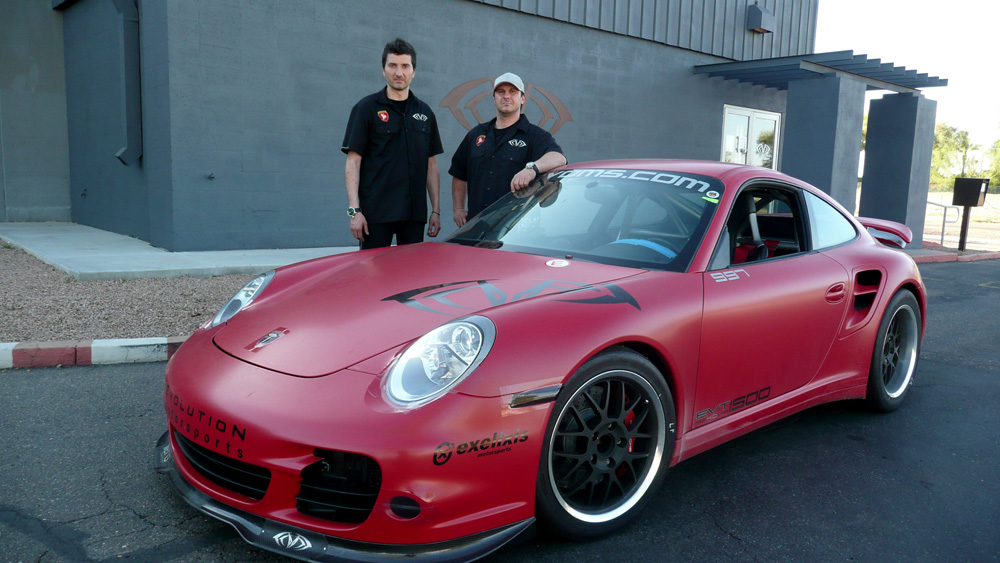 "Mayhem" is an appropriate name for this ride. I'm sure in the hands of 99% of the population, it would produce just that. Fortunately you'll need to be in the top 99% of the population to be able to afford the $220,000 price tag of the EVT1500 Performance System upgrade designed by Evolution Motorsports. Base car not included of course.
Before we get to the record set, let me paint the picture of this upgrade for you. A Mayhem car starts life as a Porsche 911 Turbo (997.1TT model produced in 2007). A very respectable car by any standard. The EVT1500 Performance System takes the car to the next level (and then some) through heavy engine modifications resulting in 1485 horsepower and 1320 lb/ft of torque. This EVOMS built 4.0 liter twin turbo motor is the centerpiece of the upgrade process.
The upgrade includes components that satisfy new safety concerns raised with such a huge boost in power. Things such as suspension upgrades, transmission modifications, bigger brakes, etc. The end product posts some serious numbers including a 0 to 60 run of 2.5 seconds and an exit of the 1/4 mile at speeds in excess of 160 mph.
Now let me tell you about the record this little beauty just set. The Evolution Motorsports Mayhem Porsche 911 just turned a speed record of 234.6 mph in Tempe, AZ. This sets a new record for a fully street weighted (defined as one that contains full interior, stereo/nav system, etc.) street legal car. The only modification, aside from the engine of course, is safety equipment such as a roll cage, fire extinguisher, etc.
Pretty unfreakinbelievable!
Check out this video to see the record setting run:
[Source & Image: Evolution Motorsports]