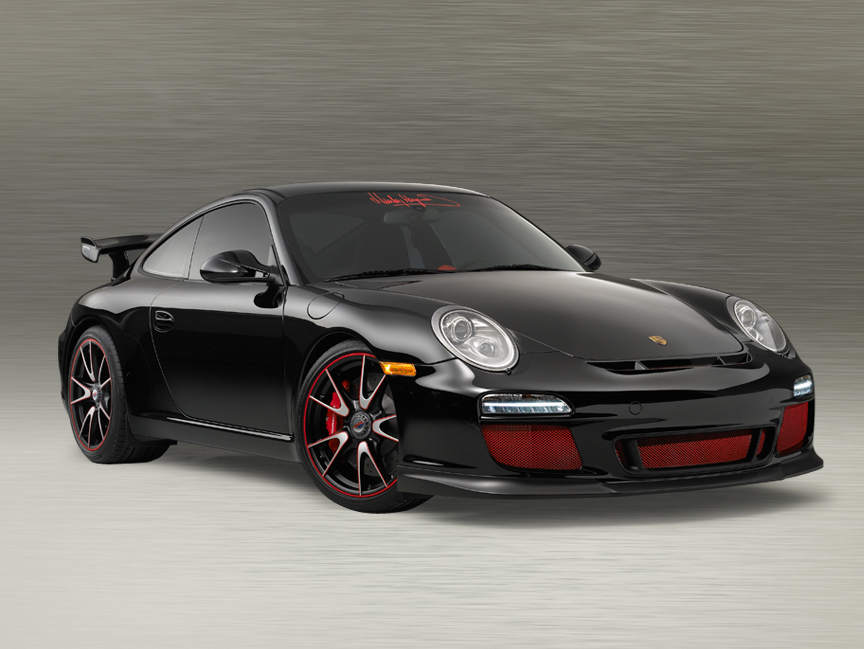 I came across this bit of news several days ago, but hadn't had a chance to check it out until just this morning. WorldCause Foundation is sponsoring a heck of a Porsche giveaway. For as little as a $3 donation, you can enter to win not one, but TWO Porsches, both with some nice little customizations.
First is a one of a kind 2011 Porsche 911 GT3 Hurley Haywood Edition. It's got a few design elements with Hurley Haywood's signature in a several spots. I love the red accents set against the black base. Being a Porsche 911 GT3, it's dialed in for some serious performance. The Hurley touches just add a little personality to the car.
Second is a 2011 Porsche Cayenne S Hybrid. It's also black and carries some of the external color accents to match the Porsche 911 GT3.
This is a great giveaway for a good cause. Check out this video for a little personal tour of the cars by Hurley himself:
The drawing takes place on October 15, 2011, so you have a little time. I'm sure it goes without saying that this would be a heck of a duo to own. I'd keep em both and drive them.
To read more about the giveaway or enter, hit this link: WinThePorsches.com.