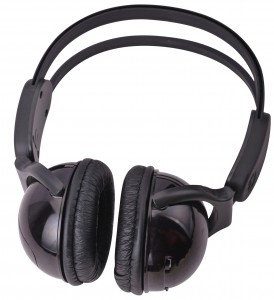 Recently a package showed up on my doorstep. I cracked it open and was pleasantly surprised to find a couple of items that very well could save the sanity of any parent out there.
Those of you who are parents love your kids and would do darn near anything for them. That's no surprise. However, just because we love our kids and want them to enjoy the carefree years that mark the beginning of a person's life, doesn't mean we love all of the programming geared towards our kids. I know you know EXACTLY what I'm talking about. I'm not sure which I'd rather hear on a long trip: "Are we there yet?" for the 20th time, or "I love you, you love me, we're a happy family." by a big purple beast.
It's really no big deal to watch just about any TV show or movie a couple of times. When you get to literally the 50th or 60th time through, though, you're ready to do some illegal stuff to not only those happy characters but also the people that created them.
Fortunately, Kidz Gear has come to the rescue and is there to help you regain some sanity, not only on the road, but at home as well.
Kidz Gear headphones are specifically designed for kids bringing grown-up performance in a product built for kids. They are sized right for smaller heads and smaller ears, without sacrificing a decent sound, even though most kids could care less. Gotta start those audiophile tendencies young.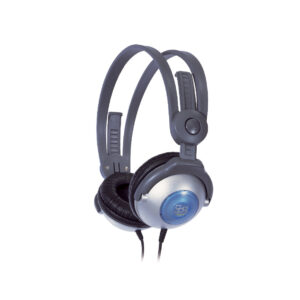 The Wired Kidz Gear Headphones work with about any audio source and are great for use on the go in the car or on a plane. They feature a built in volume control along with comfort padding. They keep the sound in allowing you to enjoy NOT listening to the same Disney movie for the 61st time.
The Wireless Kidz Gear Headphones have the same features as the wired version, only these work with the IR technology in vehicles with entertainment features that include video. Kidz Gear even guarantees compatibility with all cars so equipped. They have a volume control along with power on/off, automatic power off and automatic muting. A great quality product and solid addition to the entertainment system in your car, hopefully a Porsche Cayenne!
One additional accessory that's available is an IR transmitter you can use in your home to give you a broader range of uses for the Wireless Kidz Gear Headphones. The transmitter easily plugs into the audio source of your TV, DVD player or video game system and let's peace and quiet reign in your house while your little one (whether they be 2 years old or 17 years old) gets entertained.
Check out Kidz Gear headphones at GearForKidz.com. Let them save you from doing something that results in your imprisonment!