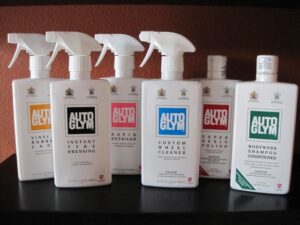 Autoglym recently sent me a bunch of their products to review. I'll be completely honest. It's rainy in the Pacific Northwest right now and our only break from the rain, recently, has been snow and stinkin COLD weather. I'm not going to get out to wash any cars in this weather. However, I can't wait to try these products out on my rigs this spring.
Now you may be asking, "What the heck kind of review is this?!" Fear not, I did actually try several of these products, just from the relative comfort of my garage. I'll have more to say, I'm sure, once I have a chance to give the car the full detail treatment in another couple of months.
Here's what Autoglym sent me:
Autoglym Vinyl & Rubber Care
Autoglym Instant Tyre Dressing
Autoglym Rapid Detailer
Autoglym Custom Wheel Cleaner
Autoglym Super Resin Polish
Autoglym Bodywork Shampoo Conditioner
Autoglym High Definition Wax
Autoglym Perfect Palm Applicator
You car nuts out there will be appalled to hear that I've always been a bit of a household goods type of car washer. I pretty much just fill up the mop bucket with hot water and use a little dish soap to create some suds. At least I don't just run through the car wash (which I'll admit I've also been known to do when I'm feeling particularly lazy). I always just figured soap was soap, although I know better.
Autoglym may have just singlehandedly changed my ways. The product they sent me is top quality, but not only that, there's something for pretty much any car cleaning job you set out to do. Check out the sheer number of products they carry: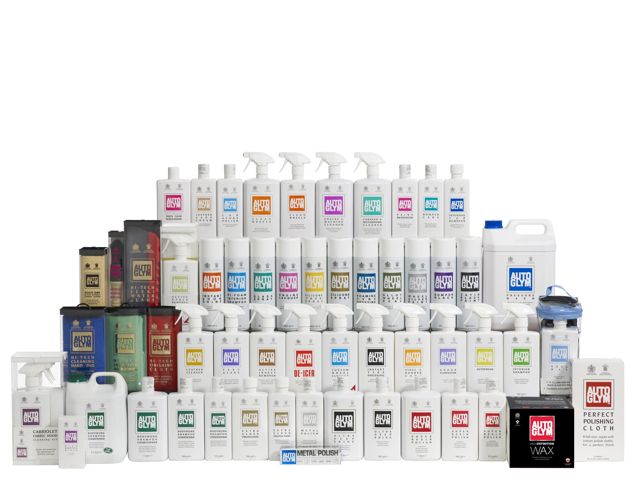 Autoglym has built their business around providing high quality products for automotive care and valeting. They were established in 1965 with a commitment to developing products to enhance the life and look of your automobile. They continue to look for ways to enhance their products and bring new technology to the products used in the automotive world.
Each of their products is designed to meet a specific cleaning or finish enhancement need on your car. One of my favorites, though, is the Instant Tyre Dressing. I'm sure I'm not alone in loving the look of shiny black tires on a clean Porsche, or any car for that matter. I've always had a tough time finding a product that would do the trick though. The Autoglym product worked great when sprayed on to washed tires, then left to dry, resulting in a nice glossy sheen. Love it!
Couple this with the Custom Wheel Cleaner and you're going to be the talk of the neighborhood.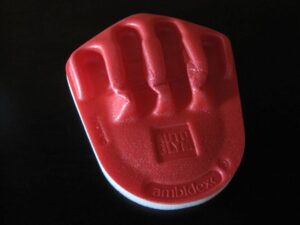 One item is especially unique and worth mentioning. The Autoglym Perfect Palm is one sweet applicator. It's got the mold of a hand on one side, along with a foam pad on the other side providing even application of the cleaning product being used. It's light, fits the hand perfectly and worked great with the Vinyl & Rubber Care product I used on the interior. One particularly cool feature is the ability to put the Perfect Palm on the back of your hand for those hard to reach or awkward places, like the bottom of the windshield inside the car. I love this product.
The perfect product to see how cool the Perfect Palm can be is the Autoglym High Definition Wax Kit. I'm a sucker for things with HD in the name, and evidently that applies to auto care products. I was ready to rush out into the snowy weather we had a couple of weeks ago to try this stuff out. The kit includes a pot of high definition wax, two applicators and one hi-tech finishing cloth. A far cry from old green bottle of Turtle Wax I used on my girlfriend's Nissan Pulsar in college. I suppose that'd be akin to watching TV in black and white.
The other products are pretty self explanatory and seem to work as advertised. At least when I gave them a shot. I don't really know what you say about cleaning products like this other than my car, especially the inside, looks great. Definitely a step up from the old ArmorAll that dad used to use on the car.
I love the results of the cleaners and would happily use these on any car, including the Porsche. You can pick up Autoglym products at Pep Boys, Canadian Tire, PartSource or WalMart. Check out other locations at the Autoglym web site: autoglym.com.