It's been a few months since we've gotten an update from James on the 1957 Porsche 356 Cabriolet his shop has been working on. He just sent in a short one and it sounds like this may be it for a while.
Thanks again James for letting us follow along on this project!
From James…
I'm sorry for the delay in getting out a report on the car. The project is actually on hold for now but I can fill you guys in with one last update till it comes out of hibernation. When we left off the sheet metal work was finished.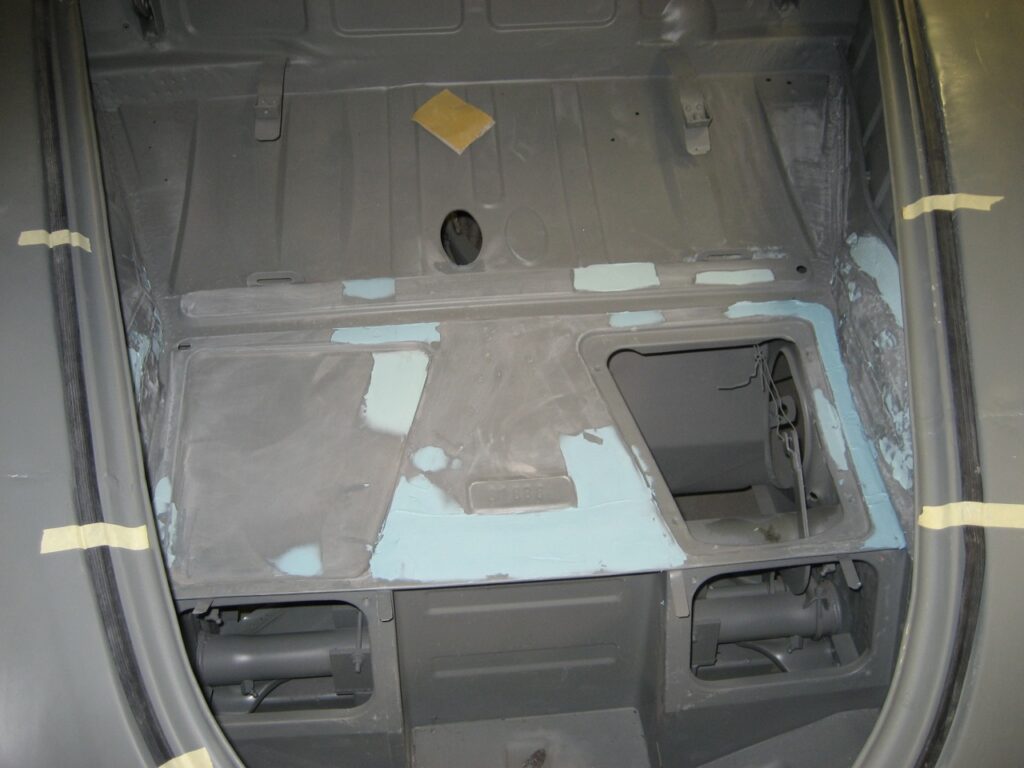 Next we did some filler work under the hood to fill some welds and small dents.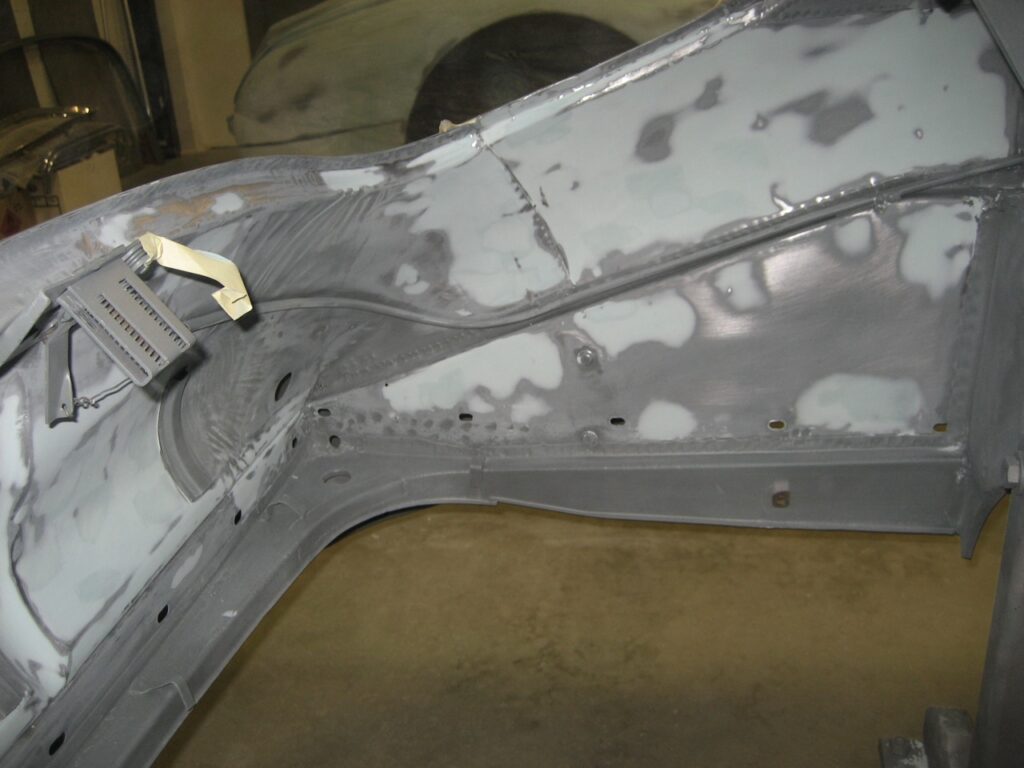 The same goes for the engine bay. notice we leave the factory stamping ripples.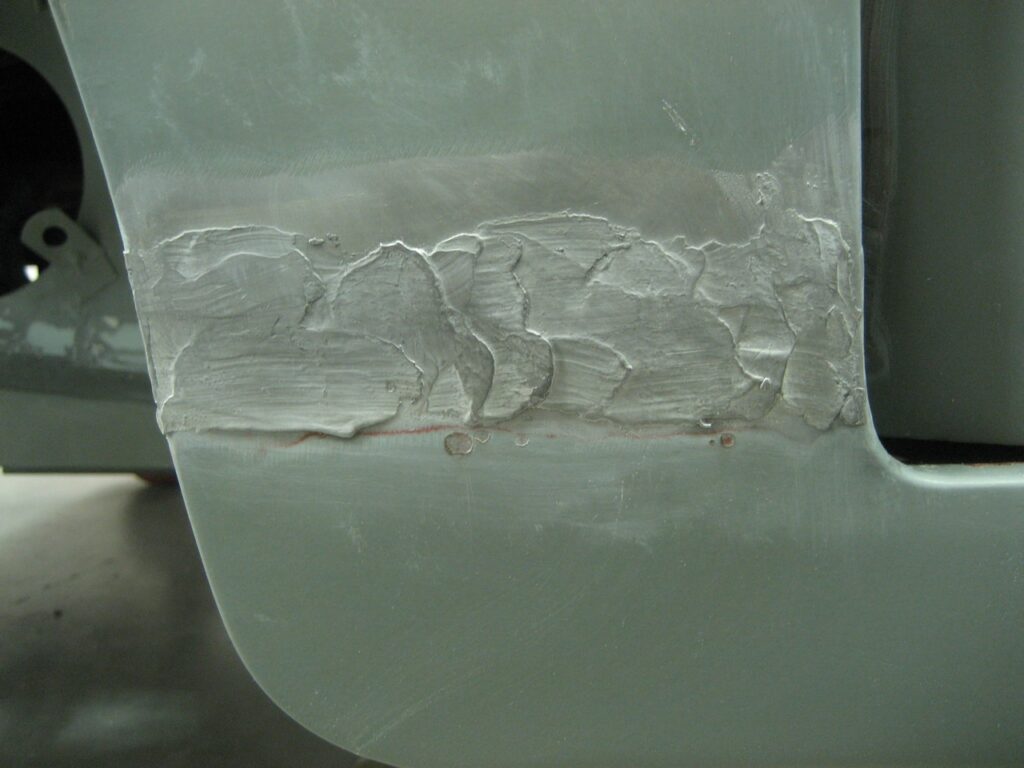 Now we lead the weld seams on the rockers and door jambs like the factory.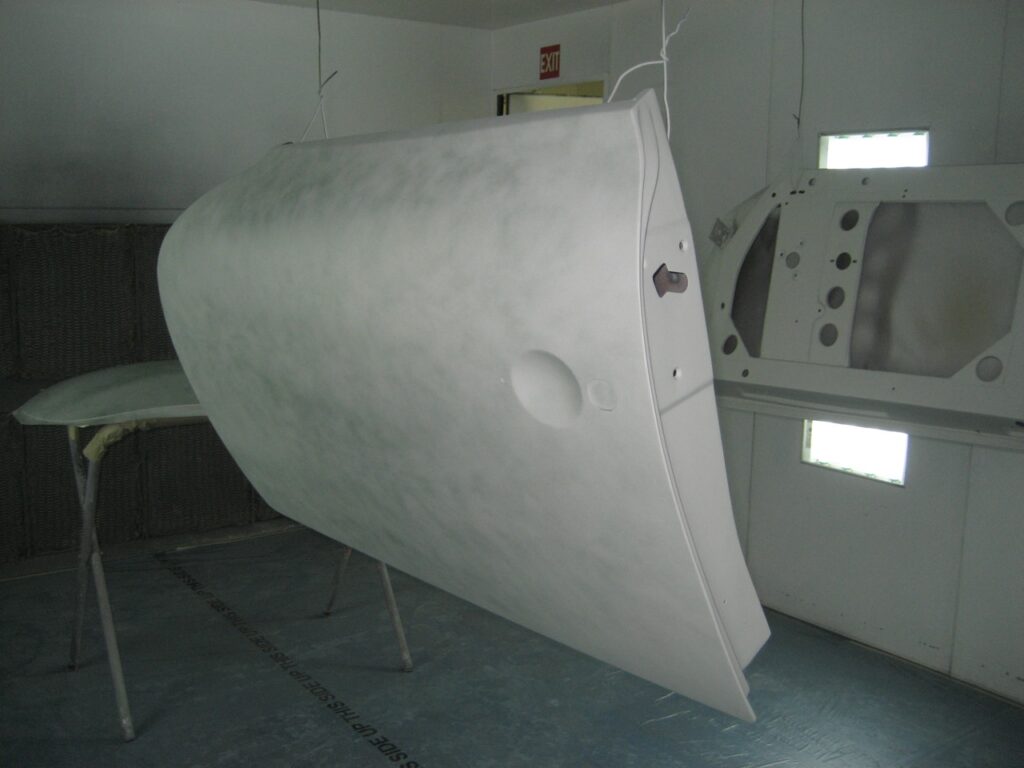 After body work the panels are primed inside and out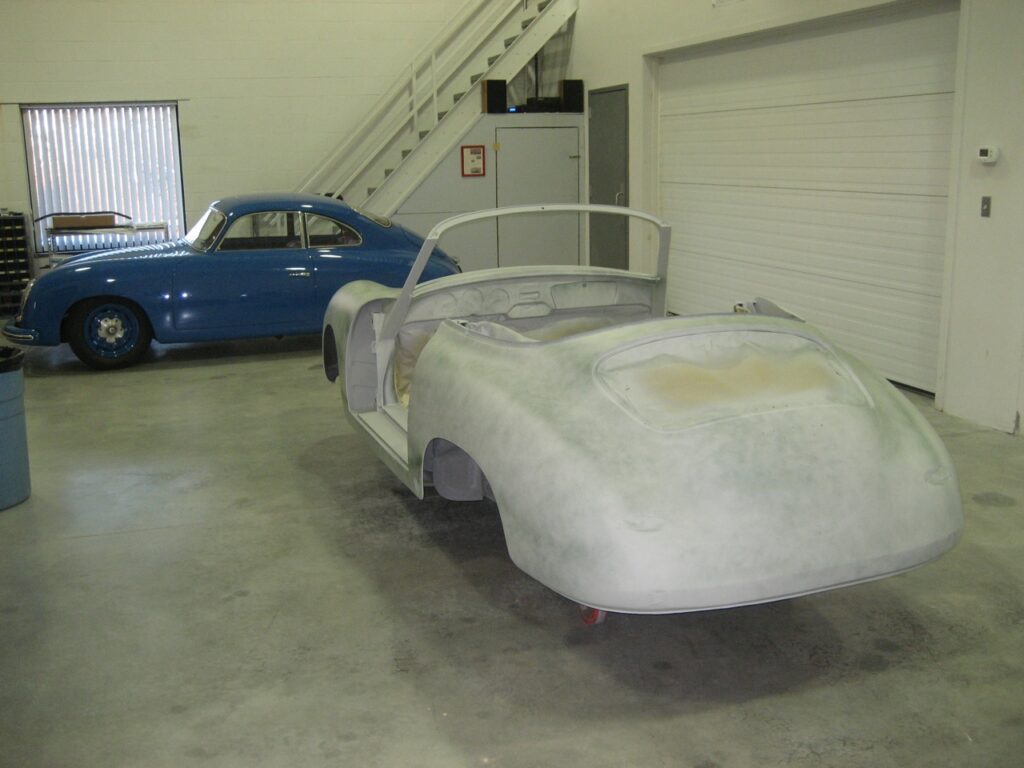 The body is also primed. this is the first round next we will block it out and reprime before paint.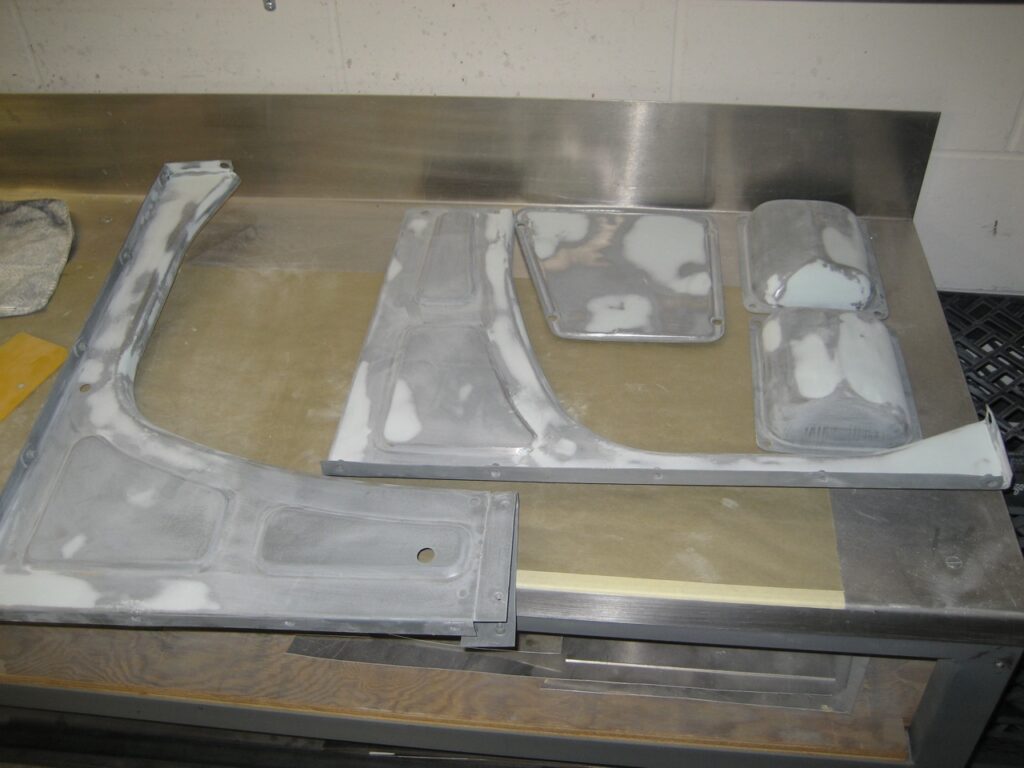 We also fill the engine tins to make the engine bay as nice as the rest of the car.
If you missed any of the previous installments, you can view them here: Porsche Restoration.