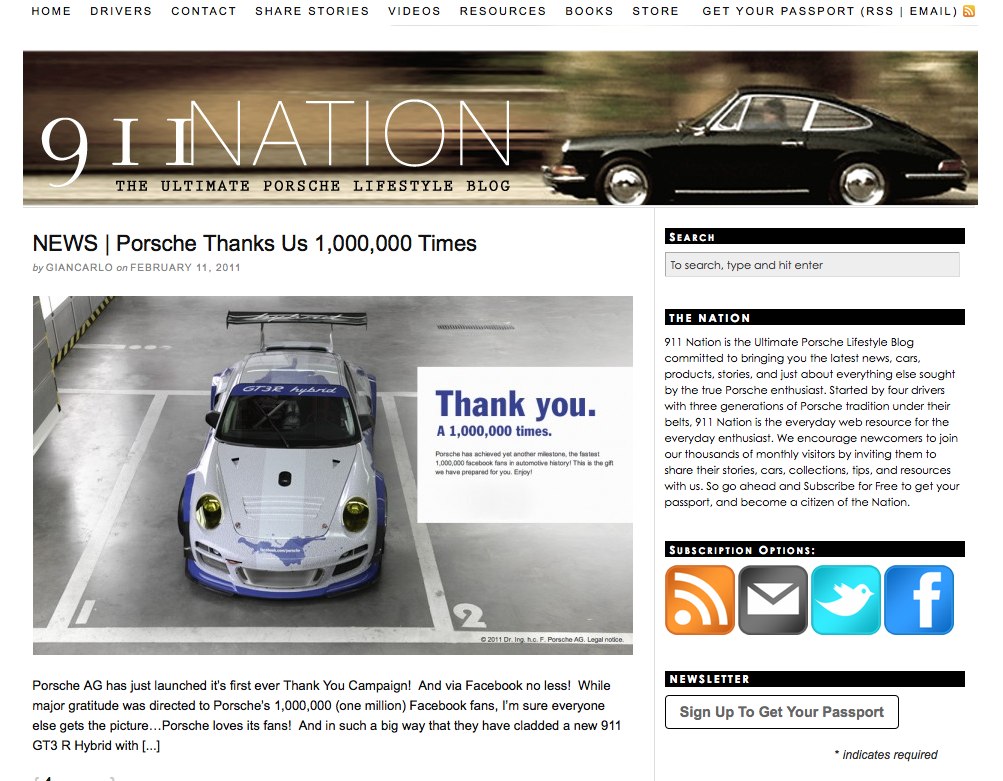 A couple of weeks ago, Giancarlo sent me a quick email saying he'd stumbled across the PorschePerfect.com blog and enjoyed what he saw. After a few email exchanges, I found out he is a fella Porsche blogger. While there is no shortage of blogs covering Porsche cars, I particularly enjoy ones that are dedicated to the marque and are run by enthusiasts who seem to have a true passion for Porsche.
911Nation.com was started by Giancarlo and his brothers. They've got an interesting take on a range of Porsche related topics and bill the blog as "The Ultimate Porsche Lifestyle Blog". They cover everything from Porsche news to Porsche tuners to Porsche politics.
Here are a few posts I read recently and found interesting:
1973 Porsche 911 RSR – The Greatest Car Ever Built
Will Obama Take Away Your Porsche?
The RUF CTR – Crossing the 200mph Barrier…Again and Again
If you haven't been to 911Nation.com in the past, definitely check them out. Here's a link to the site: 911Nation.com.