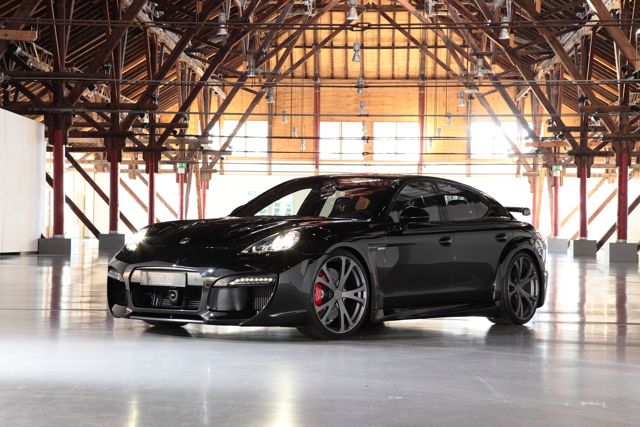 Today TECHART announced a new kit for the Porsche Panamera. I'm a bit on the fence on the external modifications. For some reason it just feels like there is too much attention drawn to the wheels. They almost seem too big for the car, but maybe that's just me.
The interior, on the other hand, is a different story. Man O MAN do I love the look of that interior. Reminds me of an Aston Martin a buddy of mine and I took out for a little test drive last year. I love the red stitching, especially the patterns on the seats. You lose a little bit of the sheer class, but it makes it feel so much more like a fast sports car. Again, just my thoughts.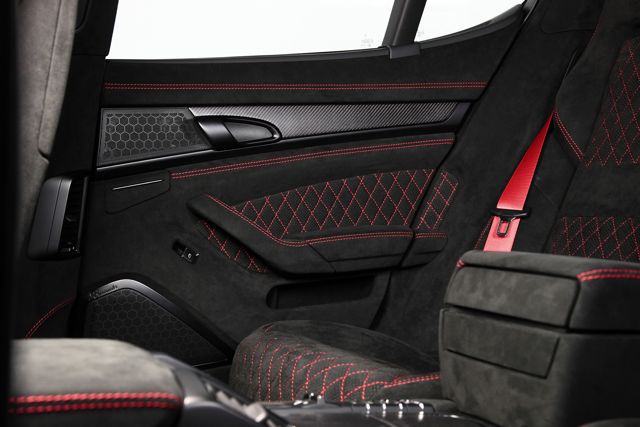 The Carbon Styling Kits are made, of course, of carbon fiber and are offered as part of the TECHART individualization program. On the exterior, the components give the car a bit lower, meaner look with trim pieces in the front, rear and sides. Inside, the sky is the limit with whatever materials suit your desires, but as a starting point, carbon fiber trim is suggested on the dashboard, door panels and center console, among other places.
Overall, an interesting look for the Panamera. Love the black with black wheels, and after looking at the pictures a few more times, maybe it's just the angle of the image that sets the wheels off.
[Source & Images: TECHART.de]