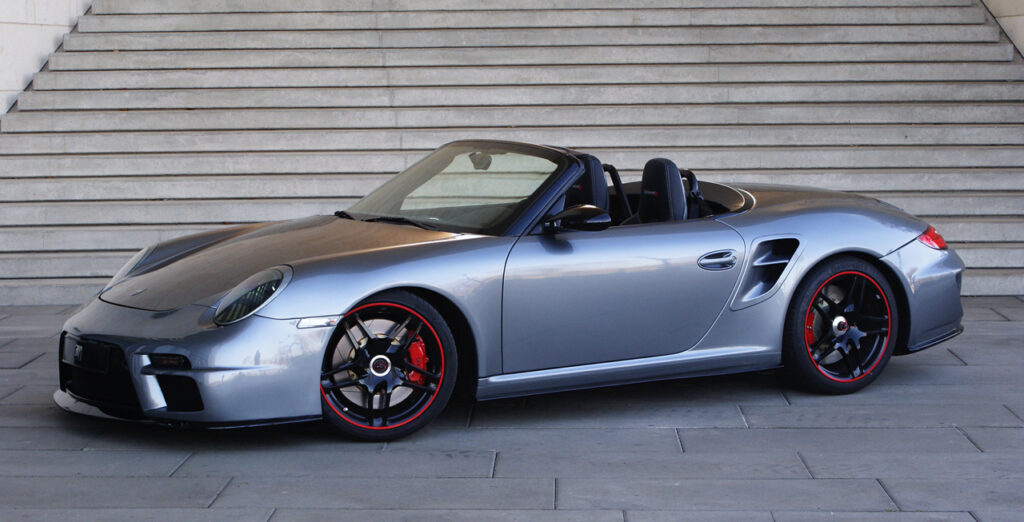 I've been reading up a bit lately on what Porsche tuners have been turning out and I came across the Speed9 from Porsche tuner 9ff. Unveiled to the world at the Essen Motor Show last month, the Speed9 takes the Porsche 911 Turbo Cabriolet and changes things up.
My first thought when I saw pictures of the car was a cross between a Boxster and early Speedster. The lines are definitely more Boxster-like with the covering over the rear seat. That's the biggest visual change that catches me right off the bat.
9ff has taken one of the fastest cars Porsche has ever produced and attempted to up the ante. They beefed up power output from 500 hp to 650 hp. This is accomplished through the use of 9ff F650 VTG turbochargers, a new sports catalytic converter, updated exhaust manifolds, sport air filter and ECU upgrade.
Contributing to the Speedster-like silhouette are a shortened windshield, the cover over the rear seats and the 9ff Speed9 aerodynamics package. The aero package consists of front and rear aprons and side skirts all designed to optimize the handling characteristics of the car according to the company.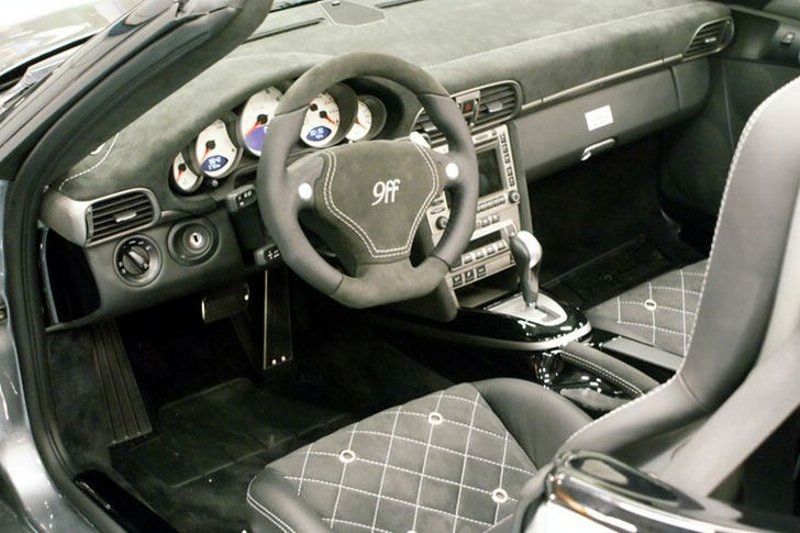 The interior wasn't left behind with an Alcantara covered dash and door trim pieces, special 9ff sport seats exclusive to the Speed9 and a 9ff sports steering wheel. With an entry price of around $360,000, I'm sure most customers will opt for heavy interior customization to fit personal taste.
I know many hate it, but I like the looks of the black rims against the light colored car. Add the two tone exterior colors and it's an eye-catching piece of machinery. That should be expected though for such a hefty price tag. I have to wonder sometimes if the people who buy these cars are just looking for something to blow their cash on rather than buying for a particular reason, such as something that is crazy fast or has wild 80's Gemballa-like styling.
At the end of the day, this is a great looking, uniquely styled car that any of us would probably love to drive if money were no object.
[Source & Images: 9ff]