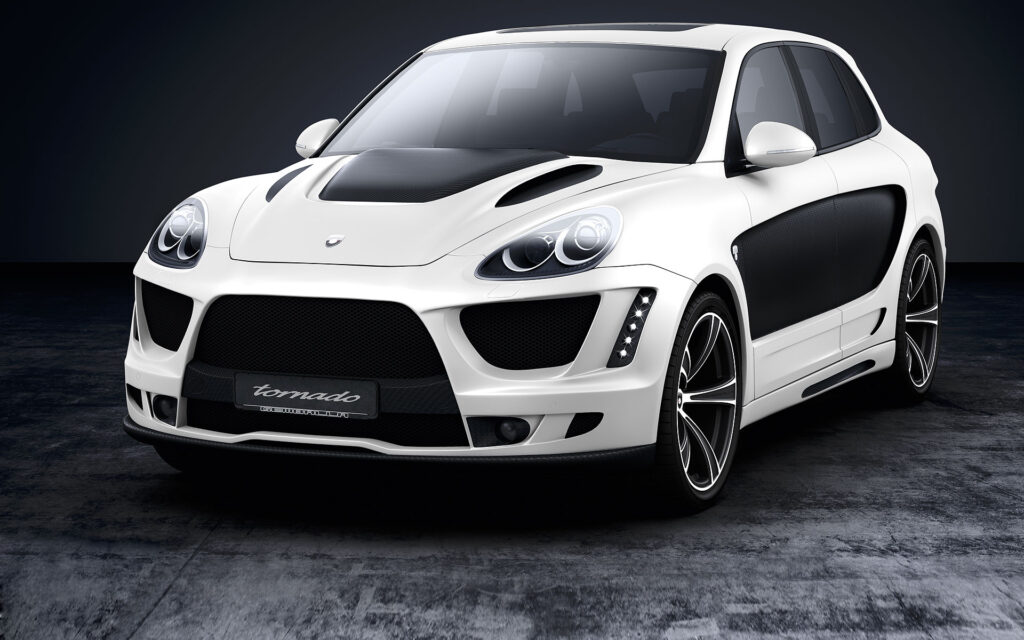 Strangely enough, we had a tornado touch down in Oregon on the same day Gemballa announced their first creation since reopening the company earlier this year. You couldn't plan that kind of a press event! Too bad they couldn't tie it in, not that the world really cares much about Aumsville, Oregon (it's a few miles SE of Salem).
The Gemballa Tornado, based on the Porsche Cayenne 958, promises to carry on the Gemballa tradition in true Uwe fashion. It's uses light and strong carbon fiber body panels making a bold statement on the exterior. The bonnet, front wings, side sill covers, doors, front and rear bumper/valance and rear hatch outer skin all use the carbon fiber material.
The width of the Tornado is increased to 2.05 m. New light clusters have been applied to the rear, fit perfectly around the signature four exhaust pipes. The car also has enlarged wheel arches with 22″ wheels, hiding bigger brakes made by Brembo of course.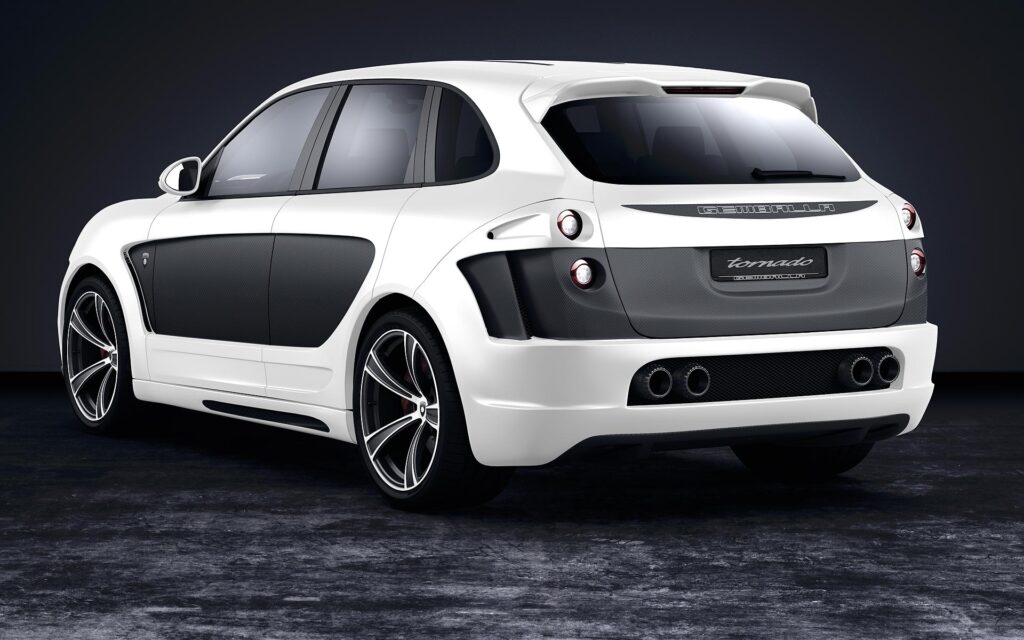 The engine will be a Stage Two offering still being finalized. The stated goal for output is a 35 to 40% increase which would put it in the 675 to 700 hp range. Torque would see a projected increase 30%.
No details or pictures of the interior yet. I'm sure it will be well stated and equipped given Gemballa's past creations.
I have to say, I really like the look of this Cayenne. I've always been a Gemballa fan, and I think they're doing the brand justice with the Tornado. I love the stormtrooper look of the carbon fiber body panels fit around the car. It shapes the car nicely and gives it that hulking sort of look we see when the Cayenne is lowered and has some custom body panels. The front on view is probably my favorite. The rear and sides look a little funny on their own with the body panels. That said, I'd still proudly drive this car.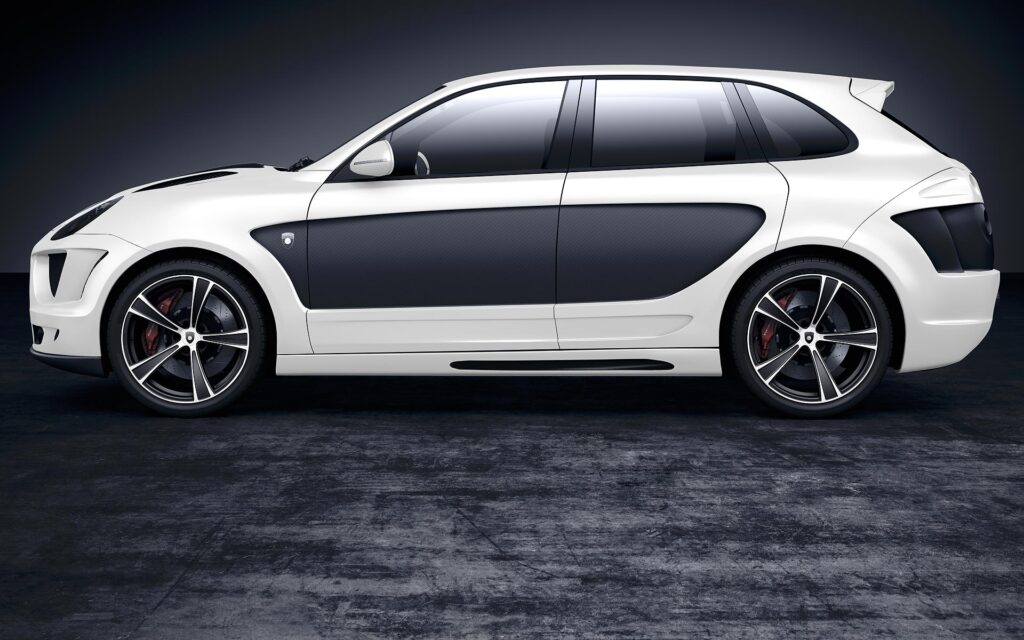 The Gemballa Tornado marks the 30th anniversary of Gemballa in 2011. In honor of that, only 30 numbered Gemballa Tornado Cayennes will be built. Gemballa has even put together a microsite you can check out here: Gemballa Tornado Microsite.
[Source & Images: Gemballa.com]