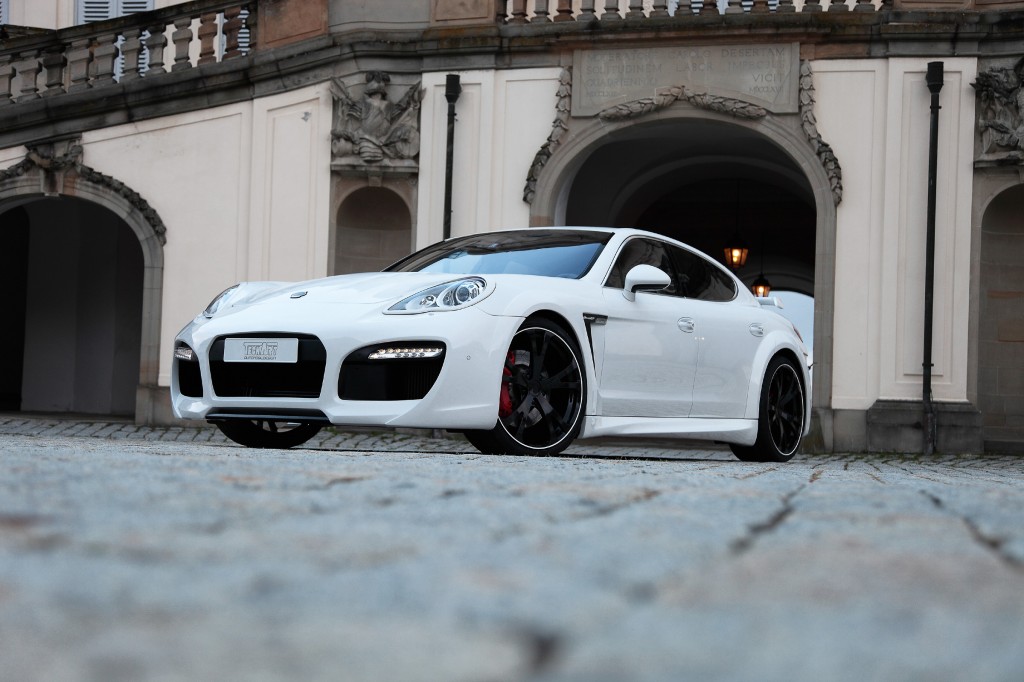 The press release from TECHART came through a couple of days ago, but it wasn't until this morning that I really took a close look at the pictures. I'm about 50/50 on liking the stuff that comes out of TECHART these days, but I have to say, I really like this one.
The treatment is called the TECHART GrandGT and it's designed for the Porsche Panamera. The kit is a package, but I'm sure you can individualize it to your heart's content. Here are some of the elements included in the package:
Design
Customized front bumper with integrated splitter and large ventilation intakes
Improved lighting using an LED system unit in a common housing
Carbon fiber engine hood with integrated air outlets
Side skirts and flared fenders
Rear end matching the front with a larger rear spoiler and distinctive rear apron
TECHART sporty exhaust system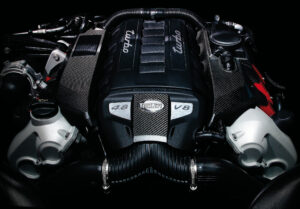 Performance
TECHART engine styling package (I hadn't seen this one previously…interesting)
Power output boost from 368 kW (493 hp) to 426 kW (571 hp)
Increased torque from 700 Nm (516 lb ft) to 830 Nm (612 lb ft)
TECHART wheels available in a number of colors and finishes, as well as various sizes
Interior
Pretty much whatever you want is available including fabric, stitching and trim accents; wood trim replacements; entertainment options with features like 7 inch screens integrated into the front seat backs; 12V outlets and cupholders for rear passengers; and foldaway tables for use as a mobile work space.
The TECHART GrandGT will be on display November 11 thru 14 at the Zurich Car Show.
I am personally pretty impressed with the styling of the GrandGT. It makes the Porsche Panamera look hulking and mean. It's funny, TECHART in their press release used the word "masculine" a couple of times. Definitely know what audience these modifications are going after. If Hummer were to customize a Panamera, this is what I'd imagine it to look like.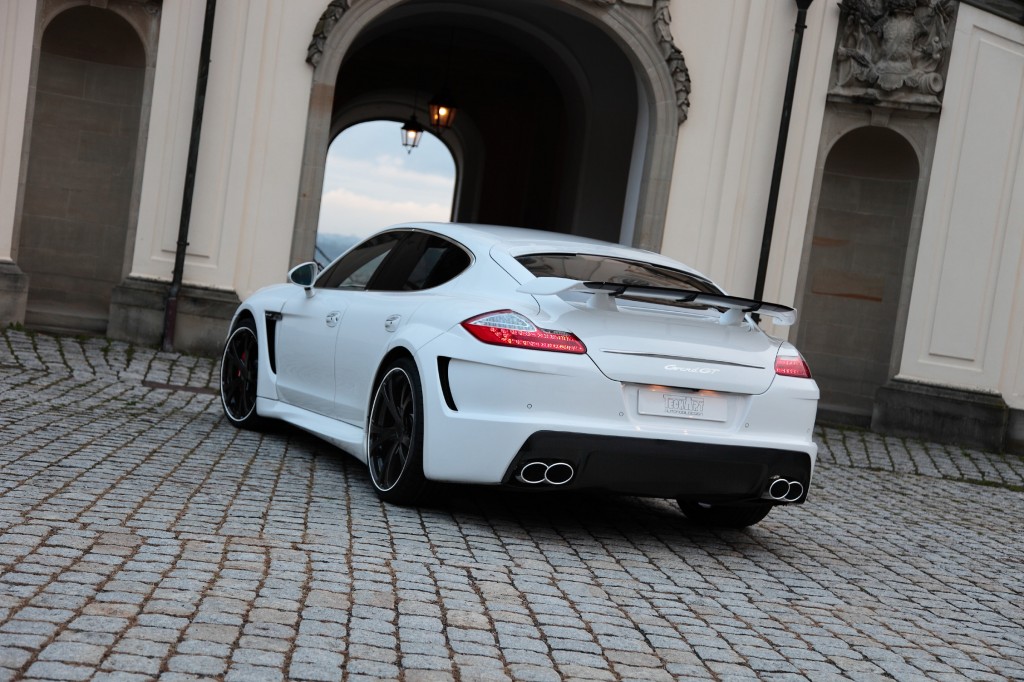 I like how low to the ground it makes the car look and the added bulk of the kit. I'm also a sucker for fender flairs (I'm sure that comes as a BIG surprise). Now what would be cool is if they added vertical doors to the kit. For a second, I thought they had based on the angle of one of the pictures.
I'm not 100% sold on the engine styling package. I get it for show cars, but I've never really understood all the attention to steam cleaning an engine and doing accent modifications to what's under the hood for the average daily use or even weekend vehicle.
Overall a nice treatment that will surely get the attention of Panamera owners.