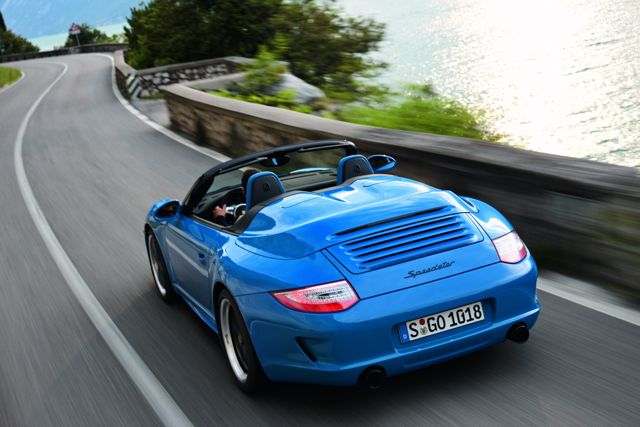 Today is a beautiful day in Porsche-land. Porsche officially announced a brand new Speedster to the lineup for 2011. Only the fourth car to bear the Speedster name, the 2011 Porsche 911 Carrera Speedster will make its debut at the Paris Motor Show next month. And I can't WAIT!
I've long loved the Speedster designated models. From the original 356 Speedster created in 1953 to the 1988 model and 1993/94 version. I still remember when Porsche announced the 1988 model and my first actual sighting of one in 1989. I would love to have the opportunity to own one of those some day.
The original 1953 model was launched for the sports car purists who wanted to up the performance ante. Here's a picture from Porsche of the original Speedster: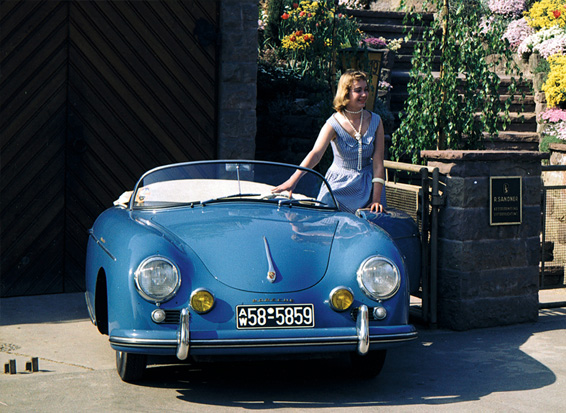 Porsche has continued the tradition sporadically through the years, keeping the mystique alive and preserving the rarity of the cars bearing this distinction.
Here are some of the details from the Porsche press release:
2 seat roadster style (of course!)
2.36″ lower, more raked windshield
Speedster double bubble hardcover over the manual top
Wider body
7 speed PDK transmission
Porsche Active Suspension Management (PASM)
Porsche Ceramic Composite Brake (PCCB)
3.8-liter flat six producing 408 hp
0-60 mph in 4.2 seconds
Top speed of 190 mph
The press release also indicated pretty much every option from the 911 series would be included in addition to some specialized features such as interior touches and exterior paint. The exterior color, by the way, is a special one called "Pure Blue" and was developed exclusively for the Speedster.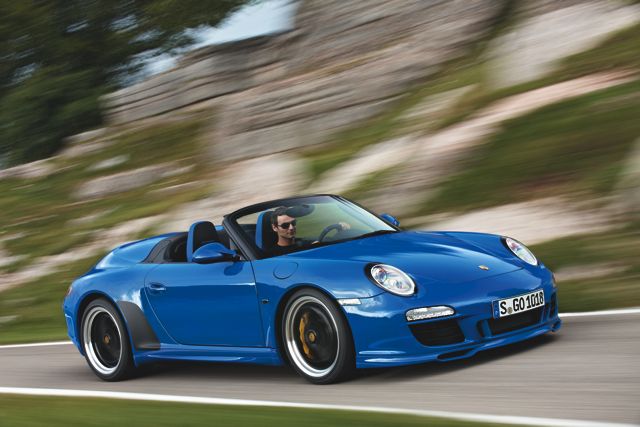 There will only be 356 Speedsters produced in this run (call me crazy, but for some reason I LOVE that they settled on 356) with around 100 making their way into the U.S. through official channels. MSRP is set at $204,000.
I just showed my wife a picture of this car and her exact words were, "Dang! I want one of those." Could the 2011 Porsche Speedster be in my future?! (yeah, probably not, but it's still fun to dream)
[Source & Images: Press.Porsche.com]