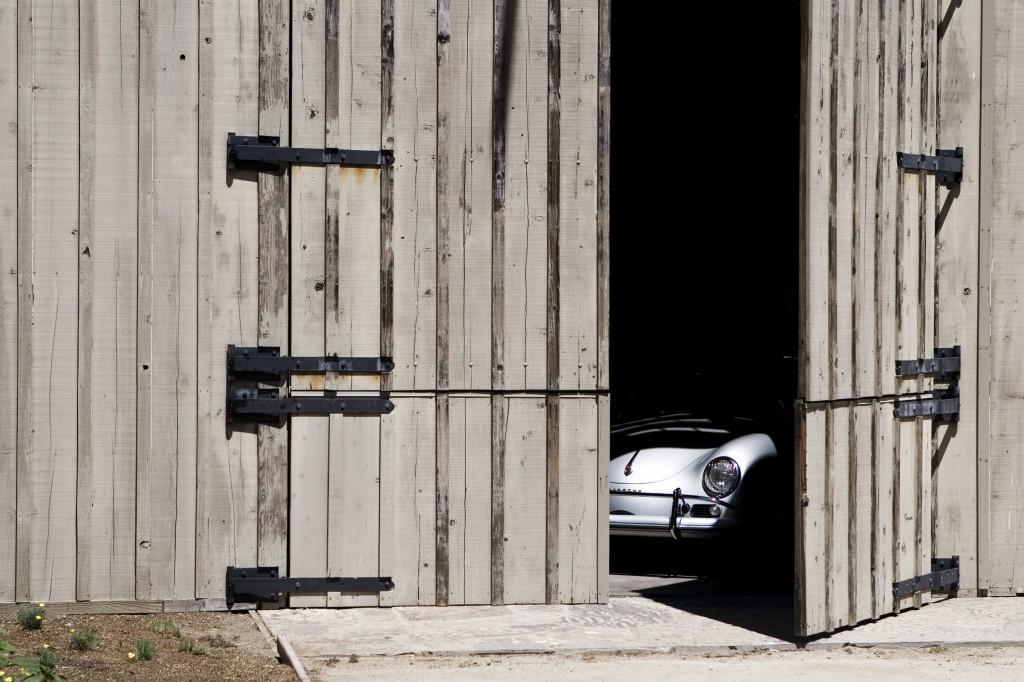 This is probably going to seem a bit strange, but I ran across 2 cool press releases today that I found to be pretty interesting. Rather than try and do some fancy re-write, I'm just posting them up in their original form here.
The first is a look at Porsche's representation in art, film and music in America.
Porsche Cars North America Celebrates its 60th Anniversary with a Look into the Cultural Rearview Mirror

ATLANTA—August 13, 2010—-American automotive enthusiasts have been passionate about Porsche since the nimble German sports car first arrived on U.S. soil in 1950. As a testament to its immediate appeal, American demand ensured that over half of Porsche's entire global production was allocated to the U.S. just a few years after its debut. Since then, America's passion for Porsche has only grown. Along the way, "The Coolest Brand in America," as Kelley Blue Book recently called it, has inspired the devotion of generations of drivers—and earned a recurring role in American culture.

While American automotive enthusiasts have always rallied around Porsche for its dominance on the world's great race tracks, it is the brand's multitude of American film appearances that helped establish the brand as an object of desire.

Movies like Risky Business certainly contributed. No other movie has ever captured the grueling trials a teenager is willing to endure to repair a beloved automobile as when Tom Cruise inadvertently deposited his father's pristine 928 into Lake Michigan. Only a few years later, a 356A Speedster was the setting for one of the silver screen's most romantic scenes, featuring Cruise and Kelly McGillis in Top Gun. Porsche also accompanied more eclectic couples: Diane Keaton and Woody Allen drove her brother's 911 in Annie Hall.

Other prominent Porsche movie moments included the opening scene of 2000's Gone in 60 Seconds where a brand new 911 is stolen straight from the showroom floor and driven through a plate-glass window, only to shame another driver a moment later during a street race. On the slower side, even Reese Witherspoon had the good taste to drive a Boxster—even if her Legally Blonde wardrobe couldn't live up to her choice of automobile.

Porsche has also been celebrated in song.  Despite the title of Janis Joplin's "Mercedes Benz," her friends did all drive Porsches. And, Joplin actually owned a 1965 356C Cabriolet that she had painted in '60s psychedelic fashion. The car became quite famous in its own right and can still be seen on display at various art and auto museums throughout the country. Porsche also inspired Will Smith's early hit "Parents Just Don't Understand," in which he tells the story of a teenager sneaking his parents' Porsche out for the evening.

It wasn't long after its U.S. debut that Porsche design inspired the attention of the art world. In 1953, just three years after Porsche's introduction to America, the Museum of Modern Art included a 1952 Porsche 1500 Super in one of its exhibits. Today, the Porsche Design subsidiary works with some of the leading brands in the world, influencing products such as high-performance ADIDAS running shoes. Another example is Tag Heuer, the respected high-end watch company, which produces several Porsche-inspired timepieces. And, with gaming now firmly entrenched in American culture, kids of all ages can race their virtual 911GT3 on Forza Motorsport 3, with the specially-designed Porsche steering wheel firmly in hand.

Fame has never been a prerequisite to Porsche ownership—but a genuine love for driving has. That's why Porsche has always created a special bond between owners, whether they are high-profile or everyday enthusiasts. Stars with a passion for the brand include the legendary Paul Newman, an active Porsche racer in the early 1970s, who also owned several models. In fact, Robert Redford once gave Paul Newman a wrecked Porsche as a gag gift because he was tired of hearing about Newman's racing experiences. Newman promptly had it crushed and deposited in Redford's living room.

As a six-decade veteran of America's love affair with the automobile, never has Porsche proven its real character more credibly than on the race track. Porsche has won more Rolex Series races than any other manufacturer ever, having claimed its 58th class victory in April 2010. It has also won more GRAND-AM Continental Tire Sports Car Challenge races than any other manufacturer both in overall and class victories. In 2008, Porsche was the most successful manufacturer in the ALMS Series.

"The American chapter of our history book started with one man's vision and passion just 60 years ago," said Detlev Von Platen, president and CEO, Porsche Cars North America. "Since then, hundreds of thousands of Porsches have been delivered to U.S. owners, a real testament that automotive passion is alive, and thriving in every corner of the country."

About Porsche Cars North America, Inc
Porsche Cars North America, Inc. (PCNA), based in Atlanta, Ga., is the exclusive importer of Porsche vehicles for
the United States. It is a wholly owned, indirect subsidiary of Dr. Ing.h.c. F. Porsche AG. PCNA employs 213
people who provide Porsche vehicles, parts, service, marketing and training for its 199 dealers. The dealers, in
turn, provide Porsche owners with best-in-class service. Throughout its more than six-decade history, Porsche has
developed numerous technologies that have advanced vehicle performance, improved safety and spurred
environmental innovations within the automotive industry. The company continues to celebrate its heritage by
adding to its long list of motorsports victories dating back to its first 24 Hours of Le Mans class win in 1951. Today,
with more than 28,000 victories, Porsche is recognized as the world's most successful brand in sports car racing.
PCNA, which imports the iconic 911 series, the highly acclaimed Boxster and Cayman mid-engine sports cars,
high-end Cayenne sport utility vehicles and the four-door Panamera Gran Turismos, strives to maintain a
standard of excellence, commitment and distinction synonymous with its brand.
[Source & Image: Porsche Cars North America]