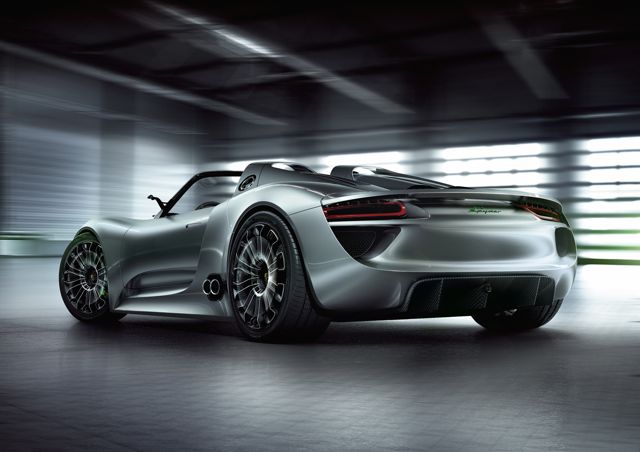 I'm sure you've seen plenty on the Porsche 918 Spyder concept car released recently at the Geneva Motor Show. I thought I'd throw my two cents in about the car. Simply put…it ROCKS!!! (end of post, no need to read any further)
The Porsche 918 Spyder concept is an ultra-efficient, low-emission, mid-engine supercar that pushes the previous limits of hybrid and electric drive technology. Here are some stats and facts for you to mull over:
0 to 62 mph in just under 3.2 seconds
Top speed of 198 mph
Lap time on the Nordschleife of Nürburgring in less than 7 min, 30 sec – That's faster than the Porsche Carrera GT!
Capable of 78 mpg
V8 engine produces 500+ hp and a max engine speed of 9,200 RPM
Electric motors on the front and rear axle with an overall output of an additional 218 hp
4 different running modes available: E-Drive, Hybrid, Sport Hybrid and Race Hybrid – This offers a wide range of individual modes and applications in a variety of environments from track to around town.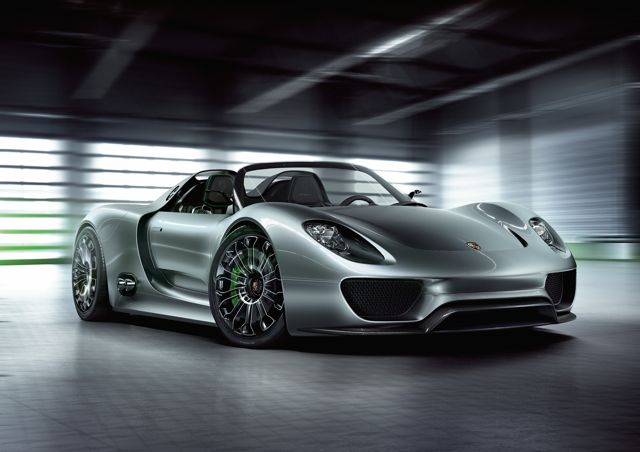 Some other very cool enhancements have been added to the technology offered for driver and passenger. One thing that's particularly sweet is the new Range Manager function. This feature uses the map in the navigation system to present the remaining range the car is able to cover. In cities that have environmental alert areas, the Range Manager also tells the driver whether or not a certain destination can be reached on electric power alone. Couple this with additional info on the availability and location of special energy filling stations and you have some great insight into how you want to adjust your driving habits to meet your desired battery charge and filling strategy.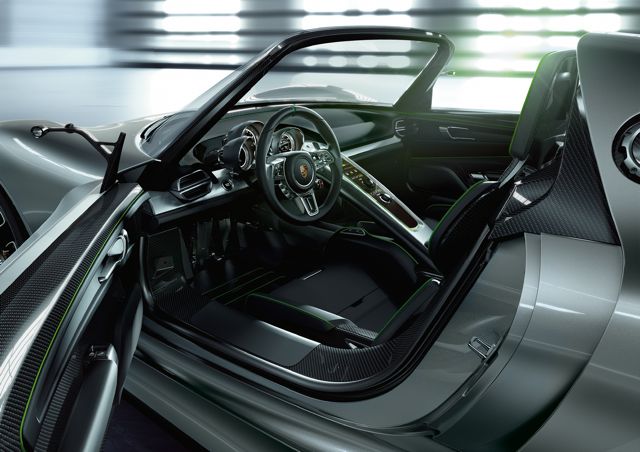 As always, Porsche has done a great job at pushing the envelope of technology and giving us a glimpse of the future of Porsche. I can't wait to see if the Porsche 918 Spyder actually gets produced and what technology ends up showing up in one of my future Porsches.
[Source & Images: press.porsche.com]