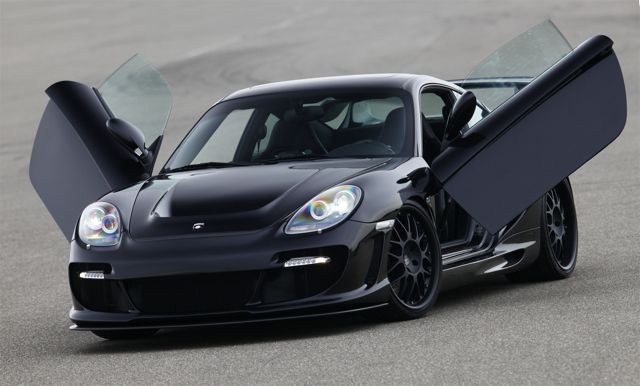 I ran across the Gemballa Avalanche GTR 650 EVO-R Wingdoor version on the Gemballa site a week or so ago. I'd seen the GTR 650, but had not seen the Wingdoor facelift. I'm not sure what it is about funky door hinges, but I love 'em. It could be a combo of the Lamborghini Countach's vertical doors and the Delorean's gull wing doors from the 80's that started this love affair with something other than standard doors. I'd actually drive either one of those cars purely for the doors.
I even saw a Dodge Magnum (I drove a Magnum SRT8 for about a year and half) one night at a store with vertical doors of sorts. They were a little clunky looking in that they shifted out, then lifted up. Not the sweet Lamborghini vertical setup. Still got me to staring though.
You can imagine, then, how the Wingdoor version of the Avalanche GTR 650 caught my attention. Never seen anything but the stand doors on a 911 based car before.
For those of you not familiar with the GTR 650, it's a combination of some serious external treatments, extensive performance enhancements and the usual Gemballa driven internal upgrades. The base upgrade boosts engine output to 650 hp. This brings 0 to 62 mph times down to 3.4 seconds with a top speed of 206 mph! If that isn't enough for you additional enhancements can take your ride up to 800 hp.
Of course other upgrades enhance road handling such as new wheel/tire combos, a high-performance braking system, and modified running gear. On the inside, Gemballa calls their treatment a VIP lounge. I think it looks classy and inviting. I love the combo leather/suede treatment of the seats and it looks like the doors as well.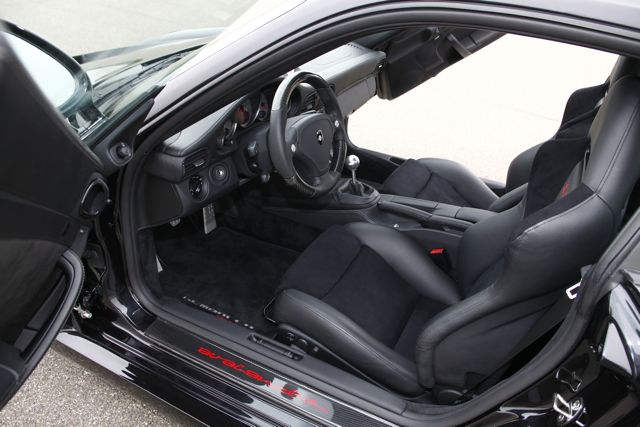 Check out Gemballa.com for more pictures and info.
[Source & Images: Press.Gemballa.com]