In honor of me FINALLY watching Le Mans (ruthless bookie can hop off my back now!), arguably one of the best, if not THE best Porsche movies of all time, we're going to start a little PorschePerfect.com Giveaway. From today thru March 2, 2010, you can enter to win.
First off, the giveaway entry method. A while back Brad, one of our PorschePerfect readers, wrote up a 2-part series detailing how he would build a Carrera GT replacement on the Porsche Boxster platform. It was a great series and you can check out both parts here:  Porsche's Mid-Engine Gap (P.R. Part 1) & Project Roxster – The Ultimate Boxster (P.R. Part 2).
He took to calling his "affordable" supercar Project Roxster. Then Porsche, a few months later, reveals it's plans to build a smaller SUV called…yep…the Roxster. James O, another PorschePerfect reader suggested we hold a little contest to rename Brad's project. And of course, we're going to let Brad choose his favorite.
To enter, all you need to do is submit a comment with your name suggestion. Include an explanation if you want, but it's not required. Here are the official contest rules:
One entry per person.
Winner will be notified using the email you submit when posting your comment. This is the ONLY way we will contact you.
First come, first served for entries. The timestamp on the comment rules in the case of two identical submissions.
Winner will be chosen by Brad and his decision is final.
PorschePerfect.com reserves the right to refuse any entries, disqualify anyone for cheating (not sure how you'd cheat in this one, but if it happens, you're out!), or filter entries for content.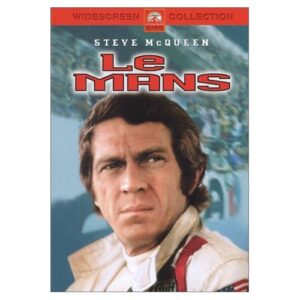 Alright, so on to what you win! You probably already guessed it. It's a copy of Le Mans on DVD. It's a great movie and a must watch/must own for any Porsche or racing enthusiast. If that's not enough incentive for you, you also get the title of "Winner" and the satisfaction of reducing all the others you beat out to tears. Maybe you can even swing a ride in Brad's Project Roxster once it's built.
Any questions, feel free to ask.