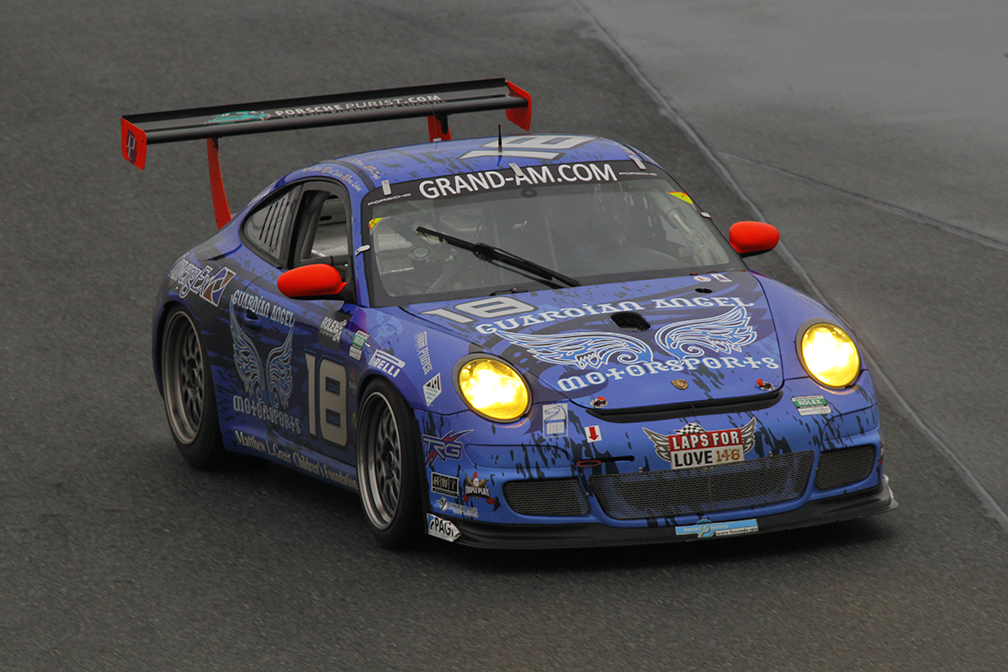 I posted about the Guardian Angel Motorsports car racing at this year's Rolex 24 Hours of Daytona to raise money for several children focused causes. What I didn't realize was that PorschePurist.com was going to be a sponsor with a logo on the car!
John over at PorschePurist.com sent me the picture above. Notice the rear wing. I have to say this is pretty dang exciting.
There are some great write-ups over at PorschePurist.com on the race. Check em out here: PorschePurist.com.