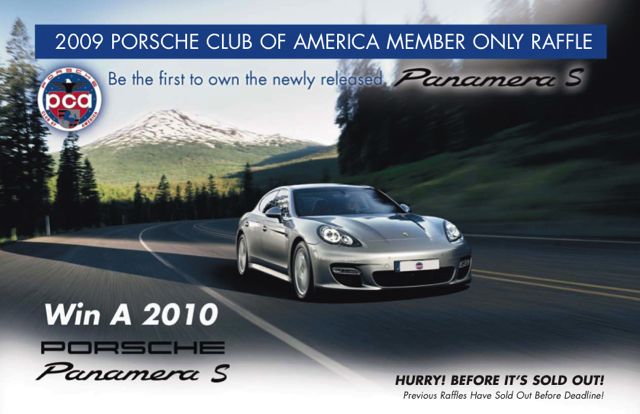 Just found out last week that the Porsche Club of America is doing a raffle to give away a 2010 Porsche Panamera S. The raffle is open to all current PCA members (make sure your memberhsip will still be current on the day of the drawing). The cost is $50 per entry with a maximum of 5500 entries being sold. Not bad odds.
Of course, I entered. I'm hoping lady luck will smile down on me since we gave away a Porsche 911 Cabriolet last month. How sweet would it be to WIN a brand new 2010 Panamera S?!
I'm wondering…If I win, should I put it up as our next Giveaway Porsche on PorschePerfect.com?
Anyone else enter the raffle?
You can read more about the raffle here: PCA Panamera Raffle.