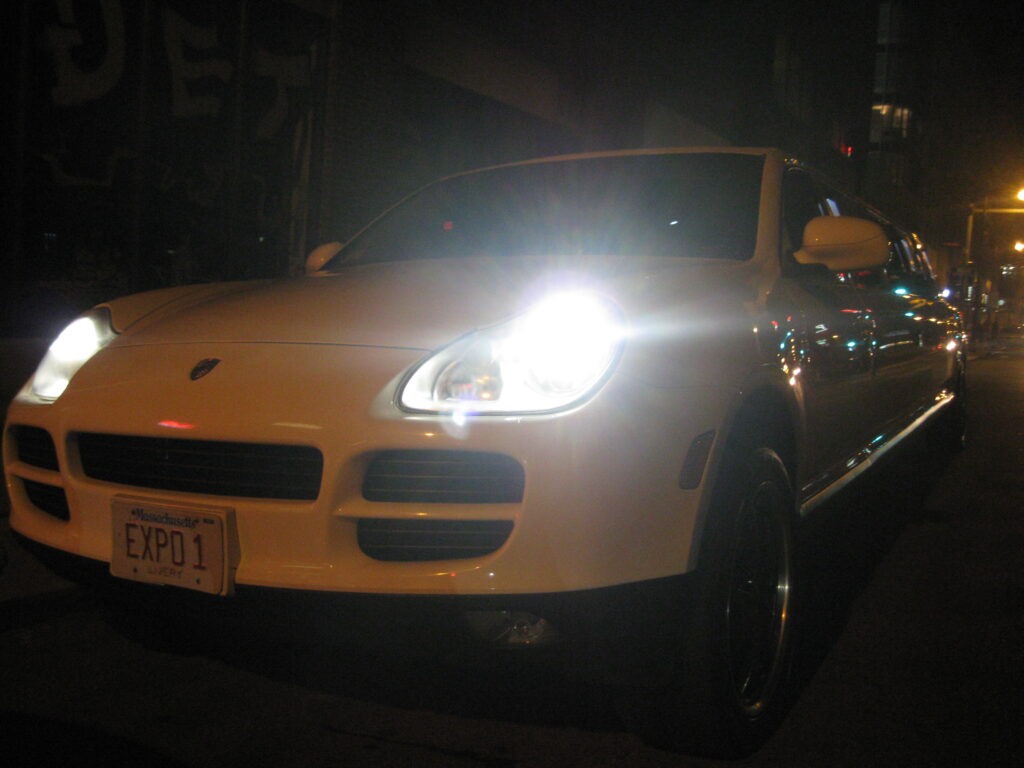 Ruthless Bookie sent in this picture of a stretch Porsche Cayenne limousine he saw recently. Here's what he mentioned:
I was at Fenway Park last Friday when the Yankees shelled the Sox to all hell, and on the way out, saw a Cayenne stretch limo. The angle doesn't give the true sense of this monster, but how long do YOU want to fight Boston traffic to take a picture?
Thanks for sending this in bookie!