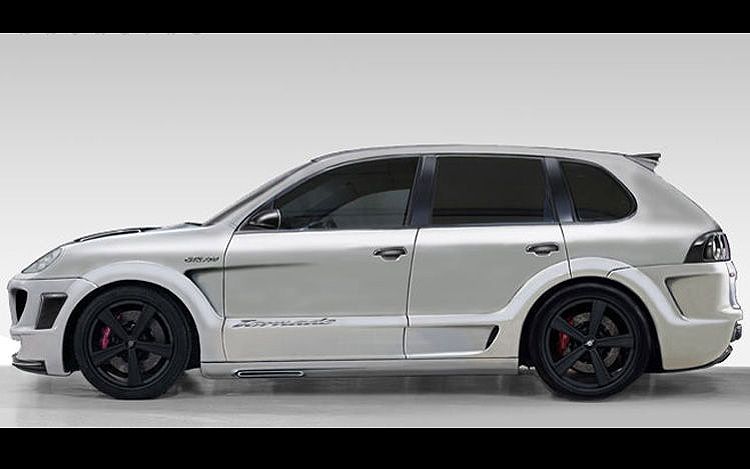 I decided this morning, while reading the latest issue of Christophorus Magazine, that I needed to expand my love for Porsche this year to include all models in the family, not just the ones I grew up on. I suppose it's a lot like the day you decide you should get rid of the mullet, wear something other than parachute pants and stop trying to moonwalk to impress the ladies. Sometimes change is good, especially when it comes in the context of your passion for a company you've adored for a long time.
In light of my mini-revelation and a newfound desire to take action more quickly this year, I decided to compose my first Cayenne related post of 2009 highlighting a Cayenne vehicle I really like: the 2009 Gemballa Cayenne Tornado.
Appropriately named, the Gemballa Tornado has options for up to 740 hp while lightening the car by as much as 550 pounds. Many will hate all of the aftermarket skirting and external accoutrements, but I've long enjoyed the Gemballa renditions of Porsche cars dating back to the Avalanche days. They're always so in your face and blatant…yet well thought out.