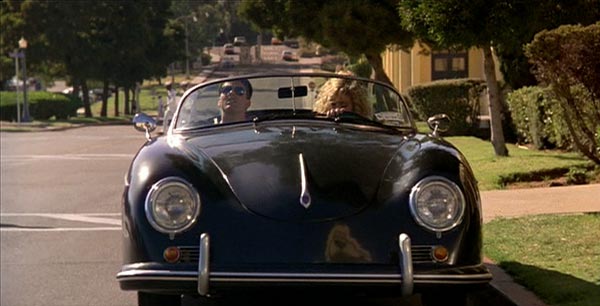 I'm venturing to guess that I'm not the only one who loved the movie Top Gun.  I'd also be willing to bet that the movie propelled the 356 Speedster into more hearts than just mine (even though it WAS a replica). I remember thinking "I love this car!" every time I saw the movie. At one point I started searching trying to figure out what kind of car it was as I was still relatively new to Porsches back then.
Since that movie, I've loved 356 Speedsters and couldn't believe it when Porsche unveiled a 911 Speedster at the 1988 Franfurt Auto Show. With only 2100 built, and only 800 of which came to America, it's been rare to see one for sale.  I've only seen maybe one or two 911 Speedsters in person. I'd still love to find one to own someday provided you could pick it up for a reasonable price.
When I started seeing spy photos of the 998 Speedster, it reminded me of my love for the Speedster as a Porsche icon over the years. The Speedster name is used on convertibles with cut-down windshields, lowered roofs and stripped-down interiors. With the last publicly available Speedster being available about 15 years ago, this would be a very desirable and potentially collectible must-have model.
I'm hoping we'll see a new Speedster model in the lineup before long.  If you'd like to see some more photos, Autoweek has some cool spy photos and a few thoughts on the latest Speedster rendition.