It's been a while since I've done a Weekly Porsche Wrap. Figured I would get back into the game with a few posts that caught my attention this week.
Porsche 918 Spyder bests performance targets – This is not news by any means, nor should it be any kind of surprise. Porsche has historically been conservative with it's performance numbers. This one still blows me away though. The Porsche 918 Spyder can scoot from 0-62 MPH in 2.6 seconds. TWO…POINT….SIX…SECONDS!!! I am simply dumbfounded by how quick modern day sports cars have become. It's wild having grown up in the 80's where sub 5 second 0 to 60 times were where it was at. Now all the youngens out there won't know any different. Before long mom's mini van will be putting up sub 5 second numbers along with grandpa's Prius. What's more, the Porsche 918 Spyder is also currently the fastest production car (and hybrid) around the Nürburgring Nordschleife, holding a record time of 6:57. [Via MotorTrend.com]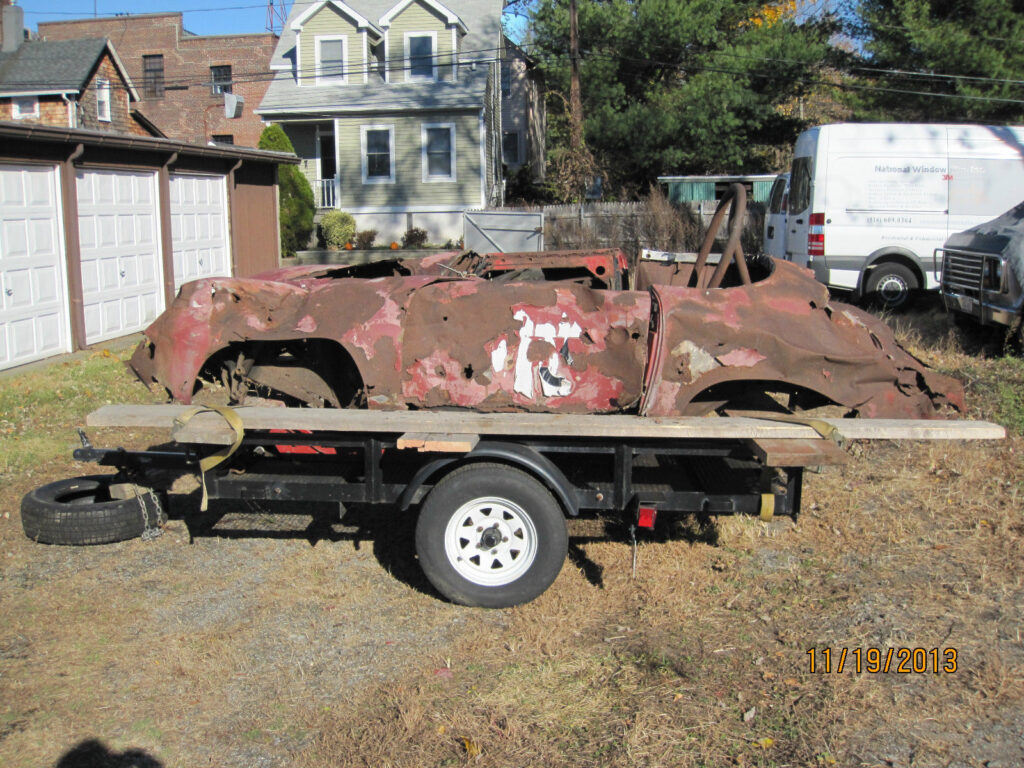 Rusted "hunk of junk" Porsche brings in $57,000 – Part of my is utterly baffled by this auction, yet another part of me can completely see how this happened. It seems someone came across a 1957 Porsche Speedster that had been sitting in a yard for who knows how many years. The thing is pretty much just a rusted out shell. No engine. Not much in the way of interior parts. But it does have a steering wheel left. The thing ended up selling for $57,000! According to the auction description, "It was pulled from an old Roosevelt estate on the North Shore of Long Island.  It is believed to have been a race car owned by the Roosevelt's and run at Bridgehampton Raceway in the late 50's to early 60's.  It appears that it was crashed at some point in history and was parked.  It still has part of the racing numbers on the side along and a roll bar."
I've thought a lot about this auction the last week. I keep looking at the pictures and wondering what the best of restorers will actually be able to salvage from this. You're essentially going to rebuild the entire car, which I understand is what's required sometimes, but is it really the "original" at that point? At what point does a car fall into the "replica" category? Once it's 50% gone? 60%? Or?
On the other hand, it's pretty cool someone has the means, patience, and wherewithal to snatch this car up and embark on bringing some portion of it back to life. That's a true Porscheophile!
Check out the auction and a bunch more pictures here: eBay Auction – 1957 Porsche 356. [Source & Image: eBay Motors]
5 reasons to buy a vintage Porsche – I, like most car guys, am always looking for reasons to justify my habit, obsession even, with cars. Finding a reason to pick up an 80's Porsche 911 can be hard to come by, especially when you have a spouse or significant other that is practical. That's one of the reasons I love reading articles like this. It's a short read and has a few things that will make you think a bit. Check it out here: 5 reasons to buy a vintage Porsche.