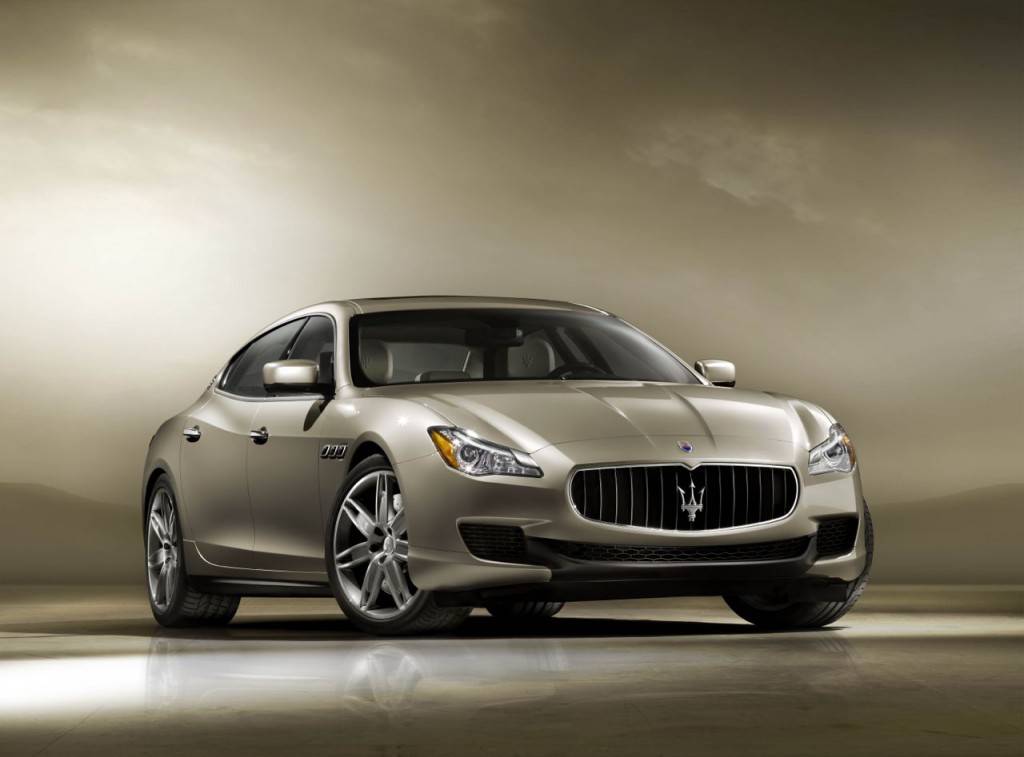 For a good 3 or 4 years now I've really wanted to own a Maserati Quattroporte. The other models are nice rides, but the Quattroporte is the one on the list of cars to own some day. Don't ask me why. It could be the Quattroporte that appeared in Entourage that put this car on my radar, or some other subliminal messaging Maserati is using I'm not aware of.
Good news for me came on Monday, in the form of a brand new Maserati Quattroporte. This sixth iteration of the brand's flagship car redefines the model with many new developments. The car is larger and more luxurious than the current model, yet is also lighter and faster.

Check out these highlights from the press release:
All-new, Maserati-designed 3.8-litre, twin turbo V8 and 3.0-litre, twin turbo V6 engines
Direct-injection V8 delivers 530 hp
0-62 mph in 4.7 seconds with the 3.8-litre V8 engine
V8 curb weight has been reduced by almost 100 kg
Both V8 and V6 models use an eight-speed ZF automatic transmission
AWD system, available on V6 models, capable of redistributing torque instantly from full rear wheel drive at higher speeds to a near perfectly balanced 50/50 distribution between front and rear wheels when more traction is needed
Traditional handling excellence with near 50:50 weight distribution in RWD vehicles
Longer wheelbase creates increased leg and shoulder room and trunk space
Five or four-seat layouts available, including work space and entertainment options
New cabin features include WiFi WLAN hotspot, 15 speaker, 1280 Watt Bowers and Wilkins premium surround system, 8.4" Maserati Touch Control screen
Designed and engineered by Maserati and manufactured to new benchmark quality standards in its all-new plant in Torino, Italy
I'm excited to see this car in person. I could be THE ONE that helps me cross a car off my "to own" list.
[Source & Images: Media.Maserati.com]