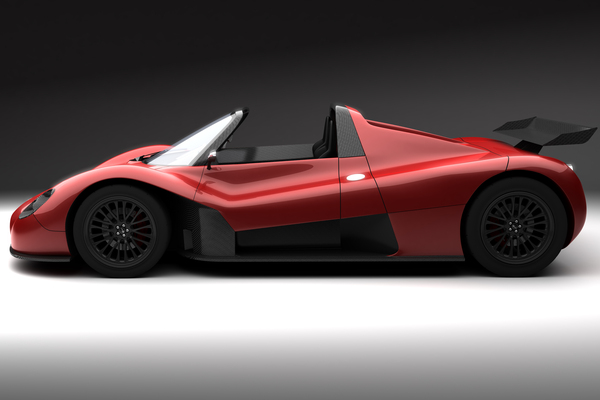 I had never heard of Ermini before yesterday morning. Based in Florentine, Italy, the automaker made a name for itself back in the 1960's (and prior). For the last 50 years, though, the Italian automaker has produced a whole lotta nada.
The company is looking to make a comeback with a recently announced model: the Ermini 686 Seiottosei Roadster. Although details are a bit on the sparse side, in addition to the renderings you're seeing here, the following details have surfaced in various places:
Design is being undertaken by a joint effort between Giulio Cappellini and the Ermini Design Team
Rear-engine setup rumored to be a 2.0-liter, 16-valve, 4 cylinder, dual turbocharger power plant sourced from Renault
295 hp with a 0.19 horsepower-per-pound rating
0 to 62 mph in an estimated 3.4 seconds and top speed of 167 mph
All wheel drive
Tubular space frame
Extensive use of carbon fiber
The Ermini 686 Seiottosei Roadster is estimated to run around €55,000 when released for sale in 2013. Where it will be offered is yet to be determined.
This is one fine looking automobile, in my opinion. It promises to be a screamer and turn heads at the same time.
[Sources: Ermini & TopSpeed.com; Images: Ermini]