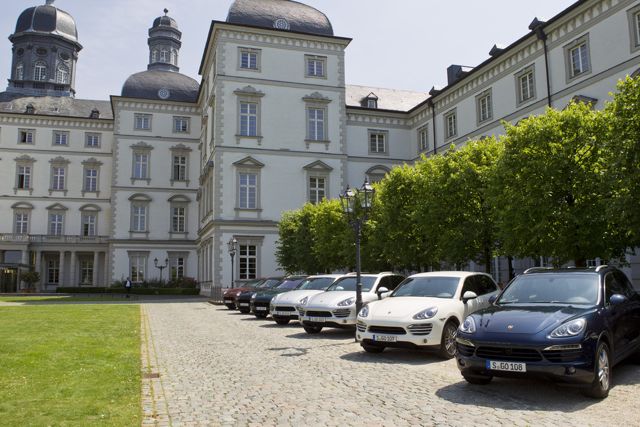 This sponsored guest post is brought to you by Gumtree.com.
Porsche is known for making sexy and sleek statement cars. This year what motoring enthusiasts have come to expect from the brand has just taken a dramatic turn towards being more eco-friendly and fuel efficient compared to the past. The Cayenne Diesel SUV is the first of its kind for the US Market, with a 30% more fuel efficient engine compared to previous models.
Powered by a 3.0 litre V6 turbo engine, the Cayenne sport car packs a punch with 240 horsepower, getting from zero to 60 mph in 7.2 seconds. Top speeds are in the vicinity of 135 mph or 217 kph.
The engine block is made from compacted graphite iron (CGI), a substance as strong but yet lighter than other models in the Porsche range. The vehicle has Porsche Traction Management (PTM) and an all-wheel drive system is there for added safety and control.
This Cayenne Diesel SUV looks set to revolutionize the buyer experience in the States, where eco-friendly models have not made a massive dent in the market. This could possibly be the beginning of the next big thing. The Cayenne Diesel SUV was designed to meet stringent international emission standards and reduce Nox (oxides of nitrogen) emissions.
The Cayenne Diesel SUV will mean better fuel economy and therefore offset fuel costs compared to other traditional diesel models. The average tank of fuel will last approximately 740 miles or just over 1190 kilometers.
This new model the Cayenne Diesel SUV is a cutting edge and sleek new addition to the Porsche range. There will also be new entertainment features and technologies in these new Porsche vehicles including HD Radio. When it is released in September, it should prove to be an enormous success with Porsche fans and motoring enthusiasts across the world and particularly in the United States.
[Image: Porsche]