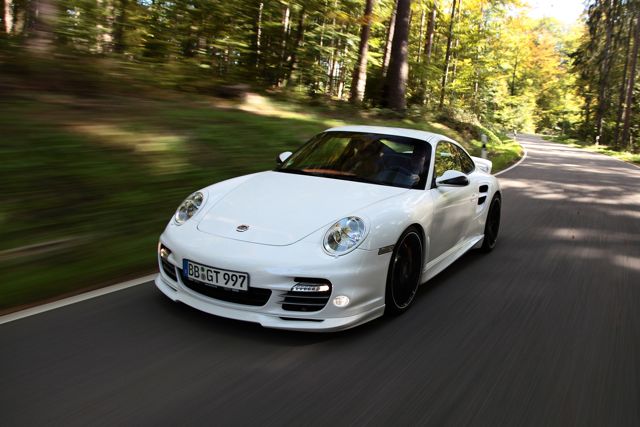 The last 7 days have been busy ones for TECHART. They've announced not one, not two, but three new power kits for various Porsche models. All of the new power kits are focused on Porsche Turbo model vehicles, effectively making the best in each line (arguable…I know…but let me have this one) even better.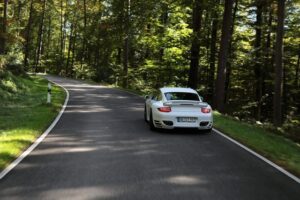 First up is the TECHART power kit for the Porsche 911 Turbo. It's no secret that I LOVE the 911 Turbo, so promises of enhancing it always catch my attention. The company has developed a kit that boosts under hood ponies to 700! 0 to 62 mph happens in 2.8 seconds. That's fast enough to qualify for Capitol One "Crazy Fast" status in my opinion. With that much power on tap, along with the right set up, you're good for over 218 mph.
Also part of the conversion kit is a fresh TECHART sport air filter, manifolds, Turbo chargers VTG, high performance intercoolers and carbon fiber engine styling package. TECHART also makes a few adjustments to the engine management programming.
Now if that weren't enough, TECHART decided to address both the Porsche Cayenne Turbo and Porsche Panamera Turbo.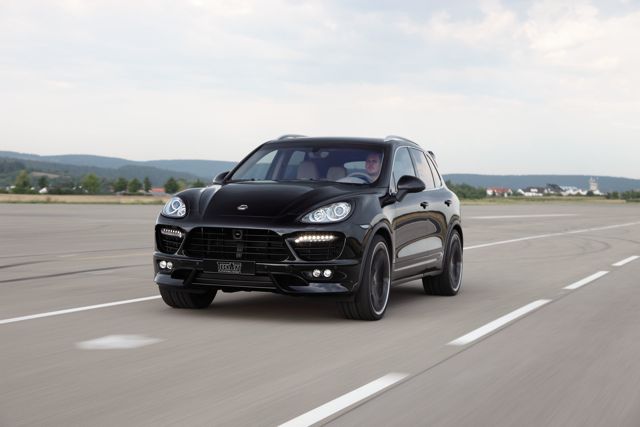 For the Cayenne Turbo, a boost to 660 hp was in order along with a number of the other TECHART performance enhancement items mentioned above. Added to the package is the company's sport exhaust system complete with sport tailpipes tipped in polished stainless steel. The exhaust system enhances the sound note to match the other modifications.
The result is 0 to 62 mph a full half second faster than the stock model. Just 4.2 seconds. Top speed pushes up to 189 mph. I'm not sure I'd be willing to go that fast in a Porsche Cayenne.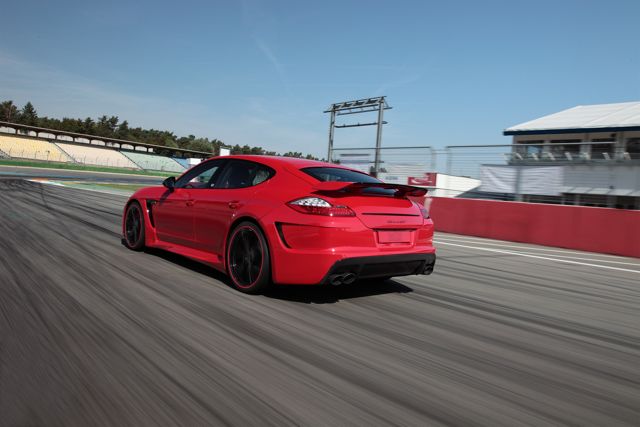 On to the Panamera Turbo. The big enhancements are, again, performance based. Focus on the installation of new TECHART turbo charges and a TECHART sport air filter increases performance and handling. 0 to 62 mph drops to 3.7 seconds. Get this…top speed jumps above the 200 mph mark to 202 mph. Unbelievable!
All in all, the mods TECHART produces are pretty tasteful and focus on making great cars even better. I'm not always in love with their external effects, but that's relegated to personal choice rather than a dig on the company.