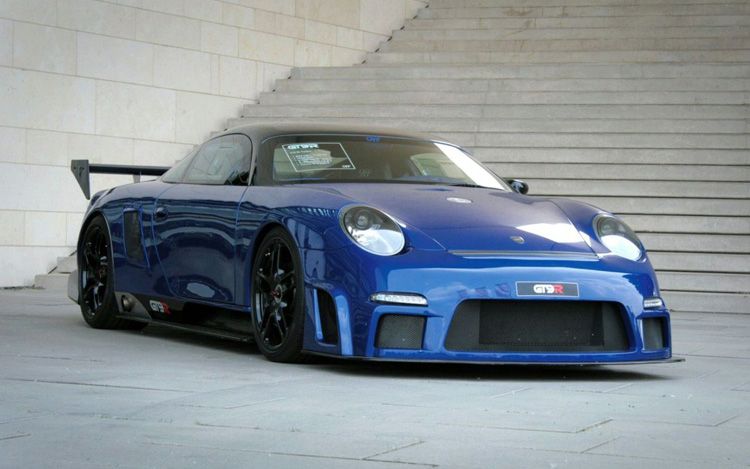 News and links about the latest 9ff Porsche creation have been going around for a bit now. I'm late to the game, but still wanted to put this up because this is one of those crazy amazing supercars that stands to again propel Porsche to the top of the speed pack.
Last year, 9ff broke the coveted Bugatti Veyron speed record by hitting 254 mph. This was in the GT9 which also set a new official world record for the fastest speed on street-legal tires. This year, 9ff is claiming the GT9-R Porsche supercar will be able set a new production car world record by hitting a top speed of 257 mph. Here are some additional specs on the car:
0 to 62 mph in 2.9 seconds, then on to 186 mph in 15.8 seconds
Up to 1120 hp all from a 6-cylinder motor
3 power levels to choose from (750 hp, 987 hp, 1120 hp) that are all track optimized, but street legal (the top two options are geared towards flat out top speed)
Lightweight construction from top to bottom, with a tube frame and carbon-Kevlar body
Only 20 cars to be built for worldwide distribution
Of course you can also have the interior outfitted any way you'd like. As usual with these super high end rides, if you have to ask "How much?", this probably isn't a car for you. Official pricing has not been announced yet.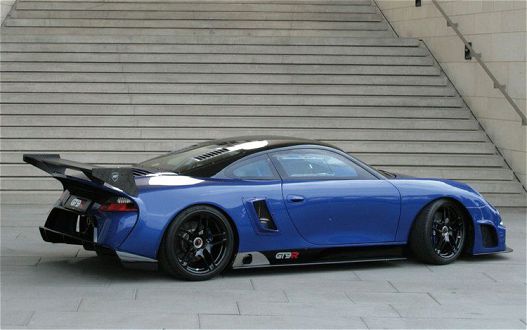 To get you into what it would be like to drive a car like this at top speeds, here's a video Lyndon sent me showing test drivers hitting 392 km/h in a Porsche 9ff TR 1000. That's almost 243.5 mph! This is a must watch! Got my heart racing.
Was that crazy or what?! At first, I thought they were on the Autobahn, but it actually looks like they ended up with the speed test on a track in Papenburg, Germany.
[Source: 9ff.com]